Colours, prints and tones are an integral part of fashion. Every season there's a trending colour – just think about the Kelly green and Yves Klein blue that had summer fashion in a chokehold! Though, I'm still loving both even now! They're so important because they also have the power to change your mood like we witnessed with the dopamine dressing trend! The secret to some of the best outfits are their colour palette. Here's the trending IT colours this fall season that you NEED to know!
Soft Whites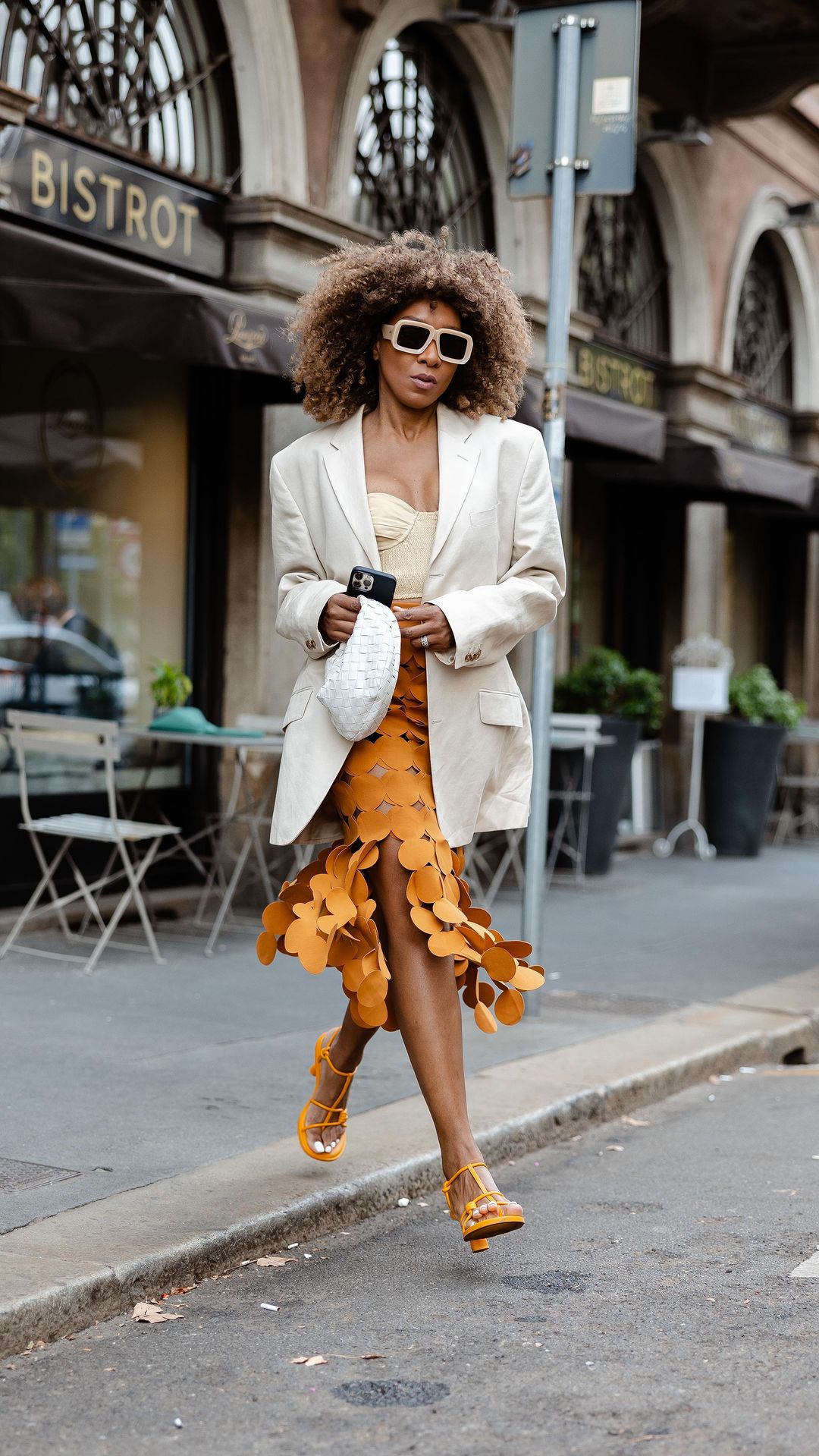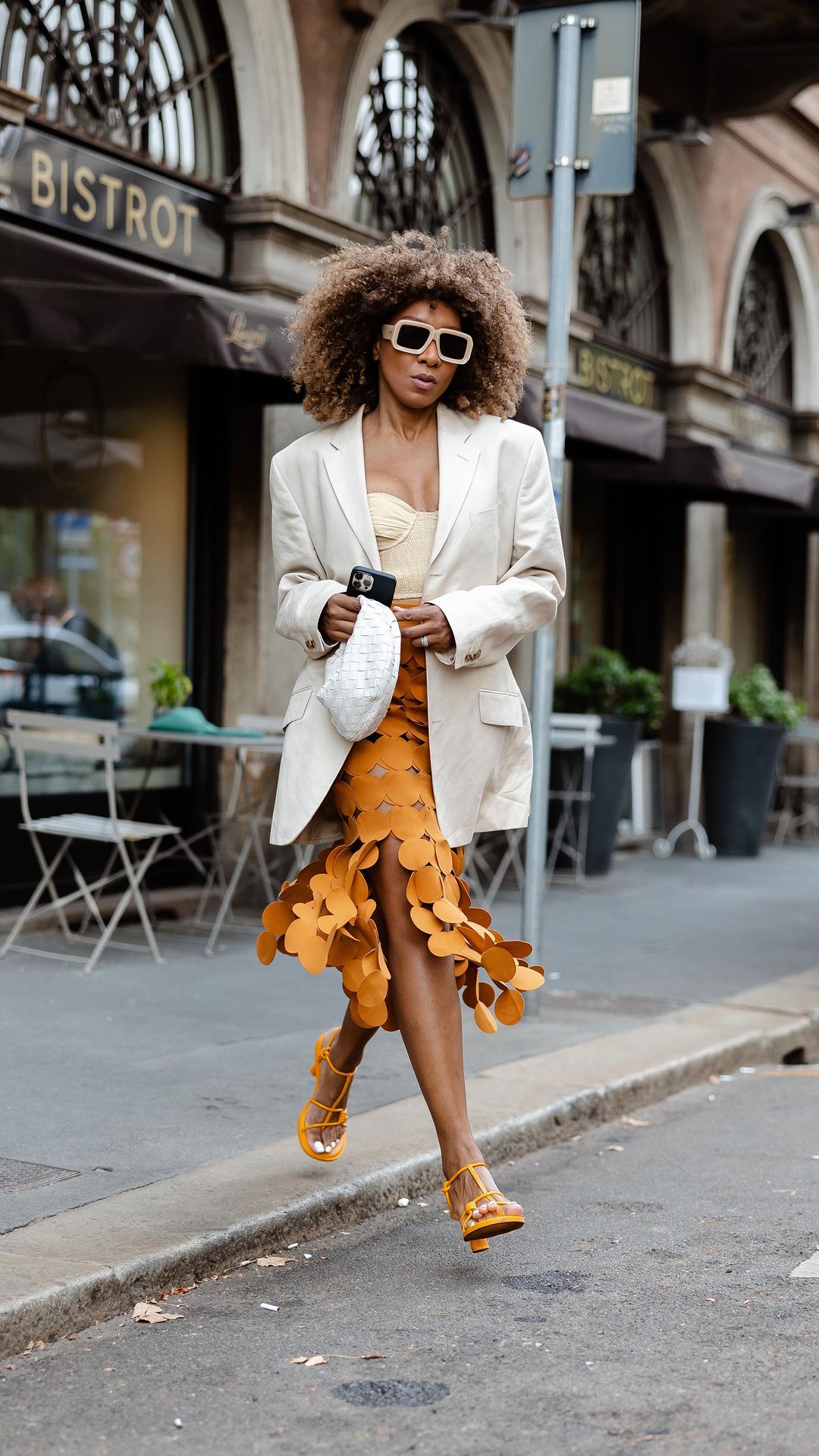 White on white anyone? Yes please and more of it! There's something sophisticated and elegant about an all white outfit. It could even be your alternative to black. White has always been a wardrobe staple for me. Use it to highlight the other colour points in your outfit like I've done above with the orange skirt or simply let the softness of the colour speak for itself. No need to be too concerned about matching the white! As long as it's the same tone, anything goes.

Metallic Range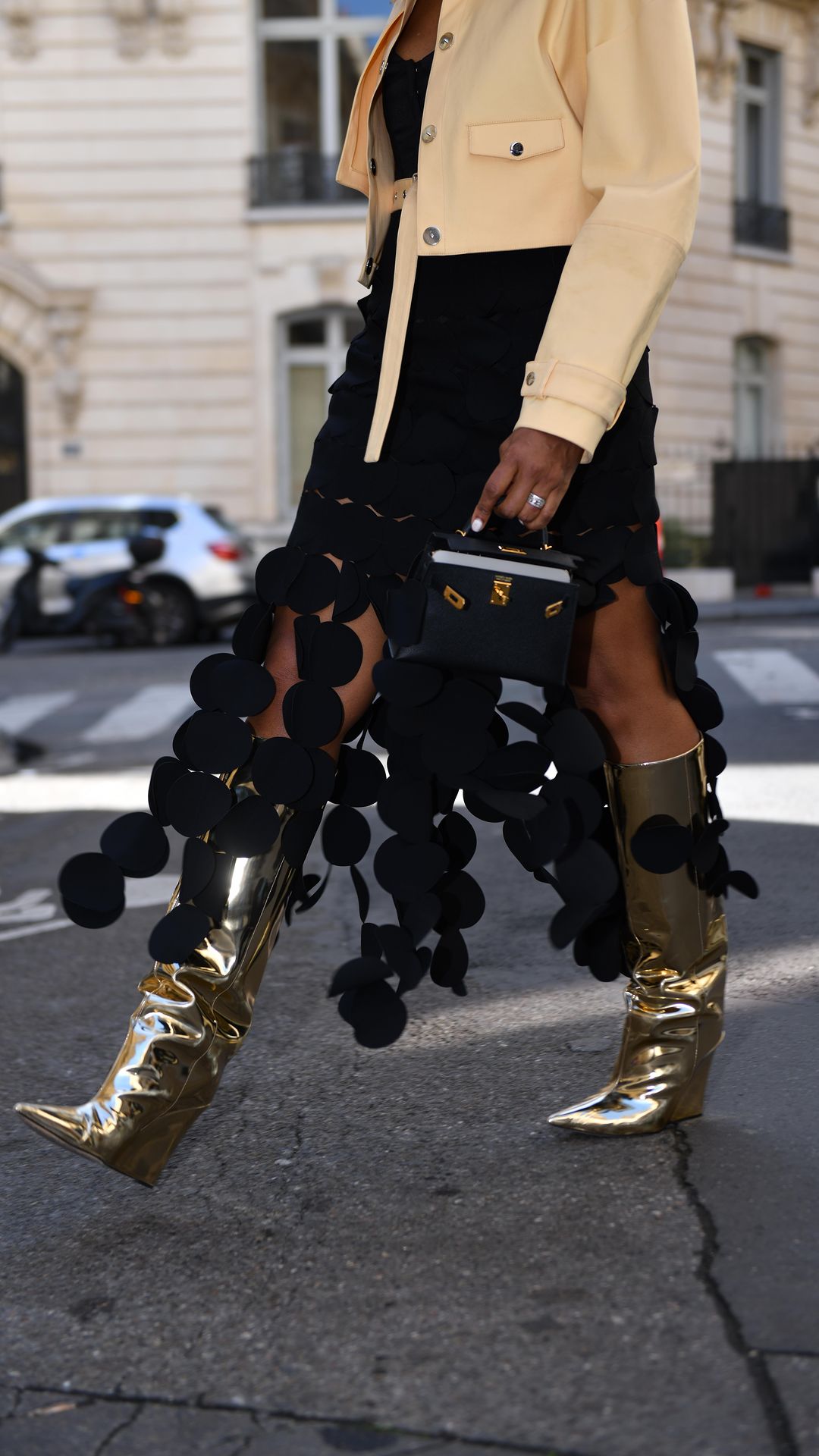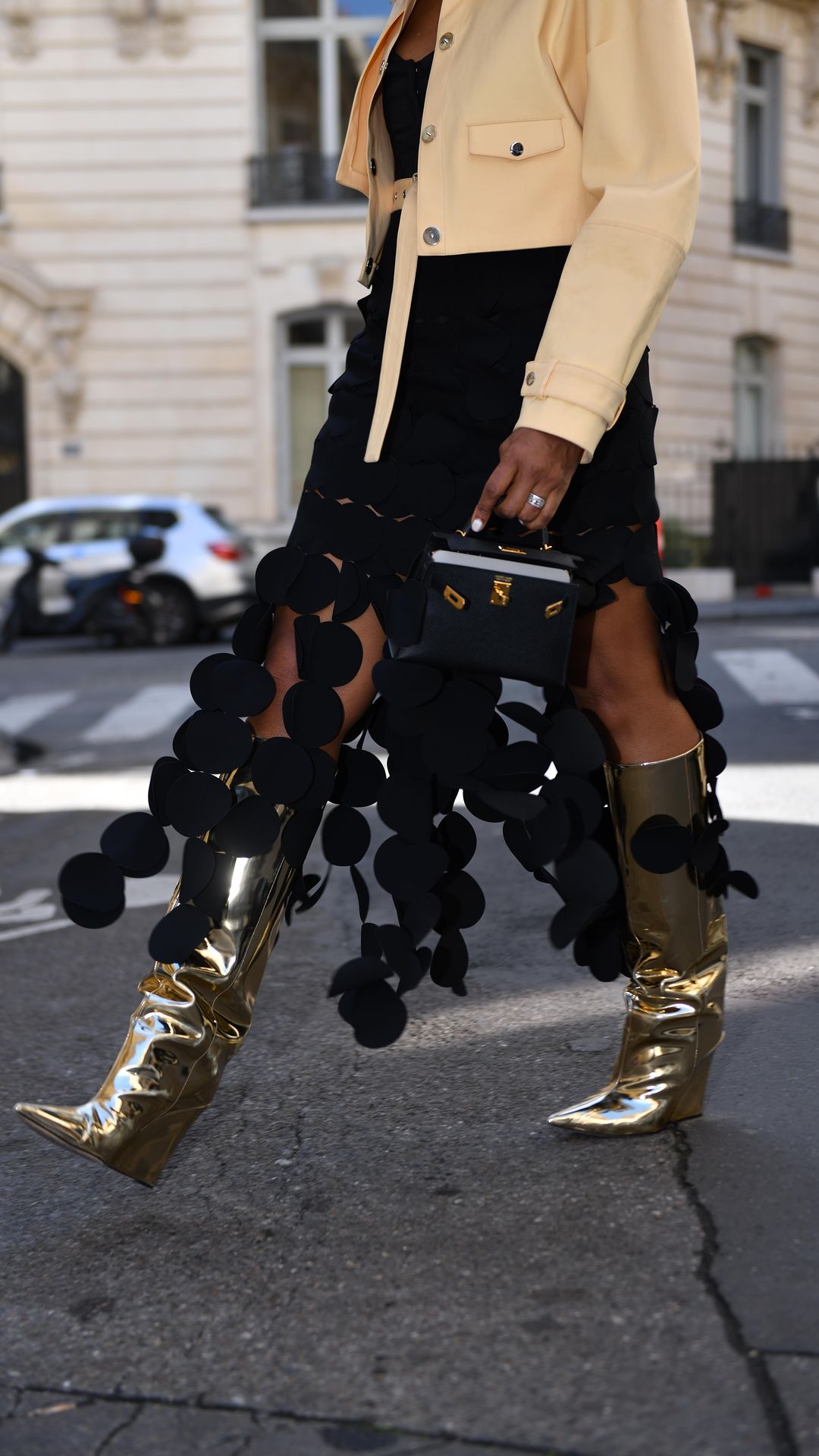 I've written about trending metallic pieces in my previous articles (like the trending metallic mini). It's one of the biggest colour trends of the season, so it deserves a proper mention! Metallics have finally shed their 'tacky' image. Though not all metallics have the same mood. If you're wanting to make your outfit feel special and elevated, opt for silver and gold (like the gold Jimmy Choo boots or silver Issey Miyake bag). If you're more into the grunge feel, lean towards gun-metal and smoke grey. There's even more to choose  ranging from taffy pink to emerald to sapphire – there's a metallic colour for everyone, so just choose your fighter!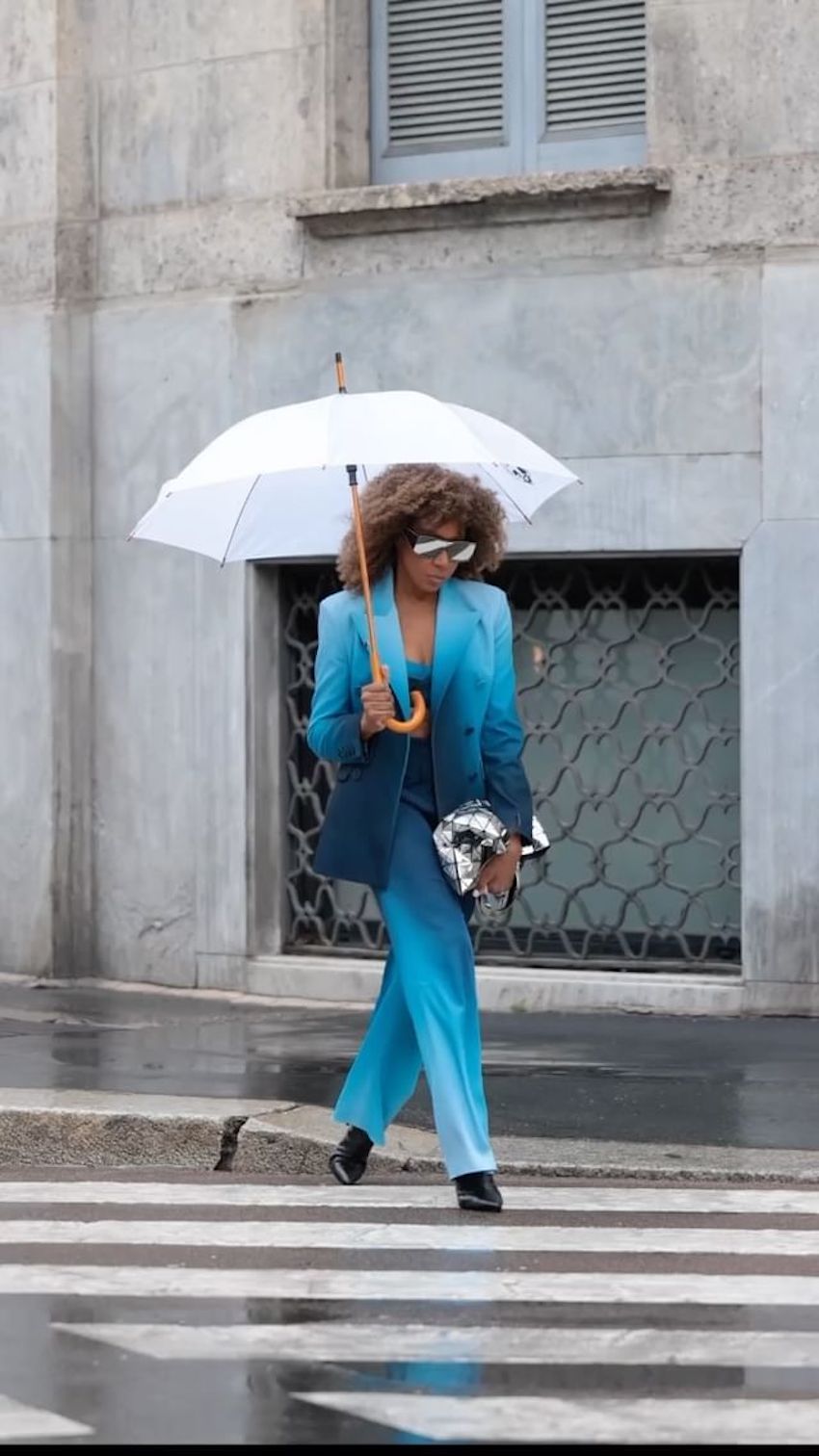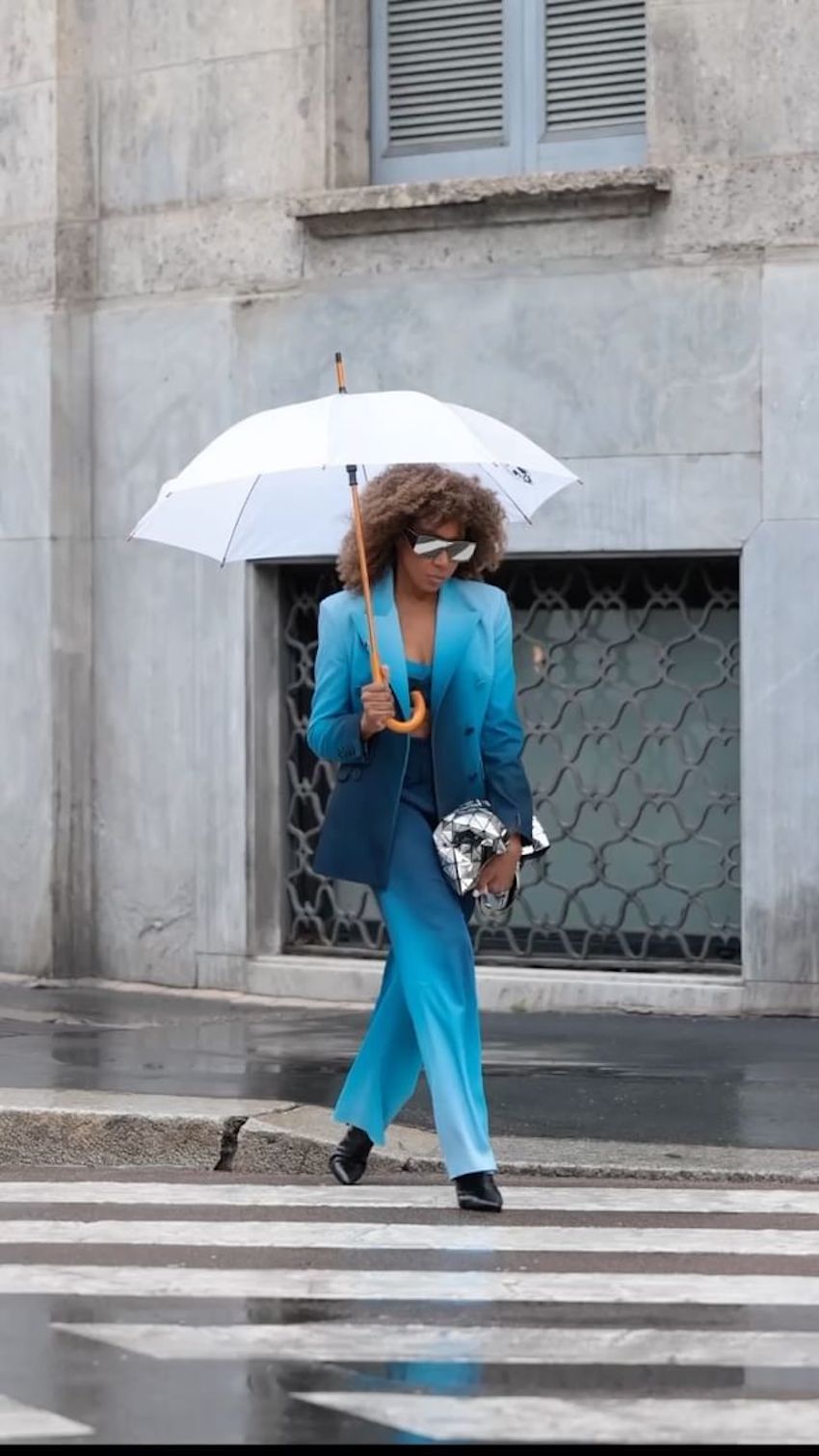 All Black Everything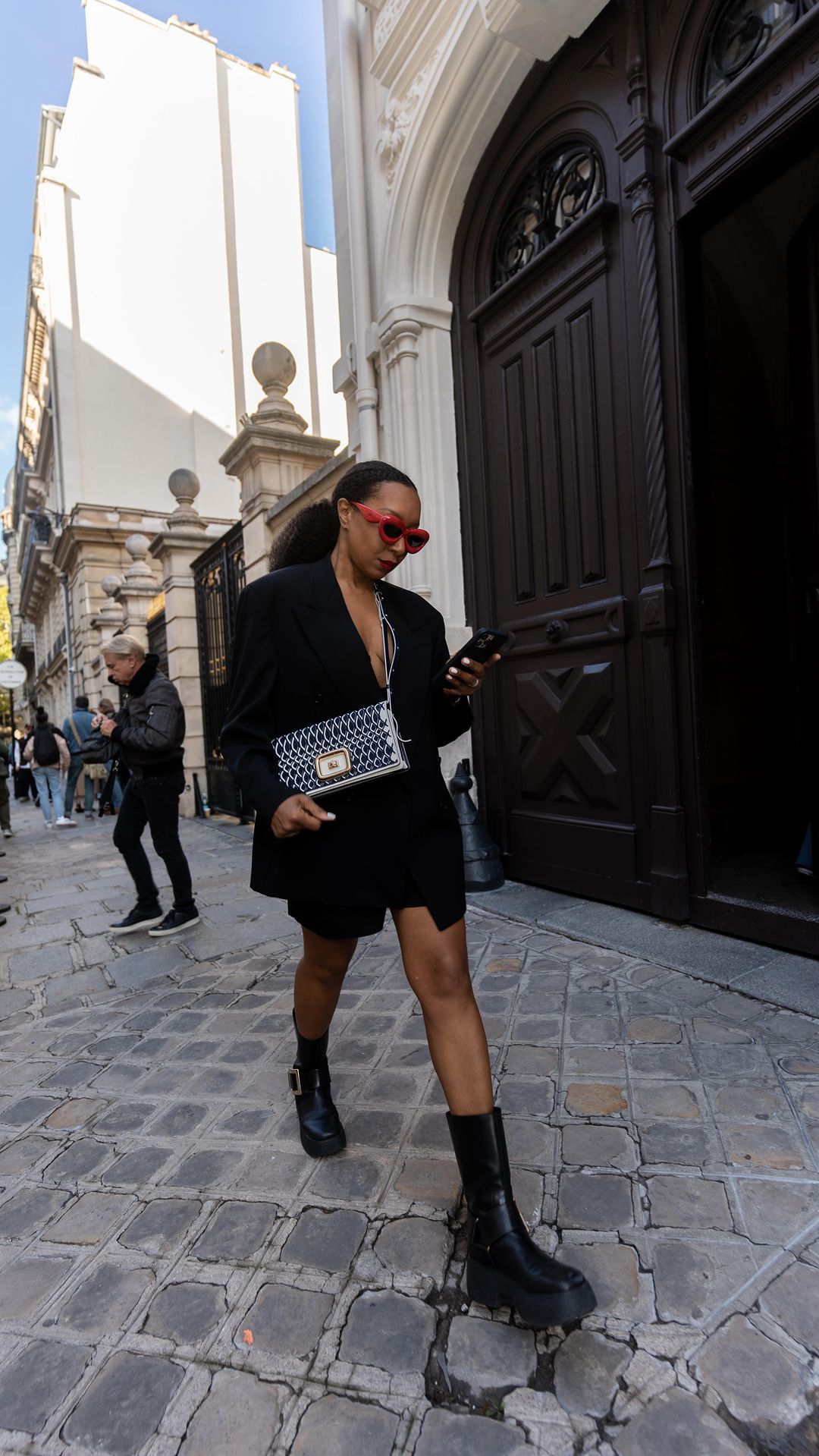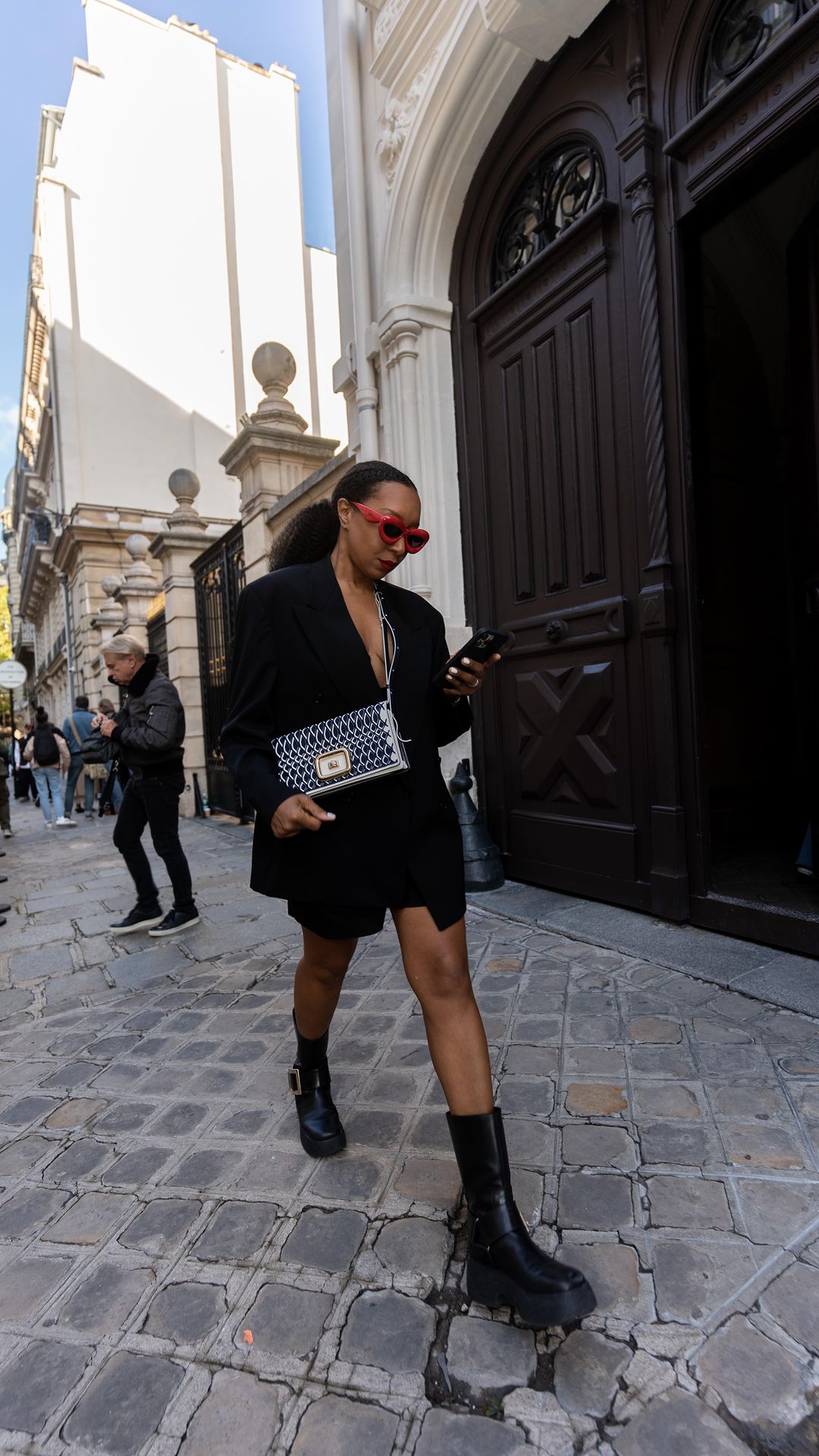 Black is trending – though are we surprised? It's always been a fashion favourite by how it instantly can make your outfits look chic. This year with the rise of 'the goth', black has become more important than ever. Though not just the colour. To make the most of it, try choosing items that bring its personality out as well. Are you more sharp business black or more Rick Owens avant-garde black? Below I've listed some items for you to unlock your black colour alter-ego!