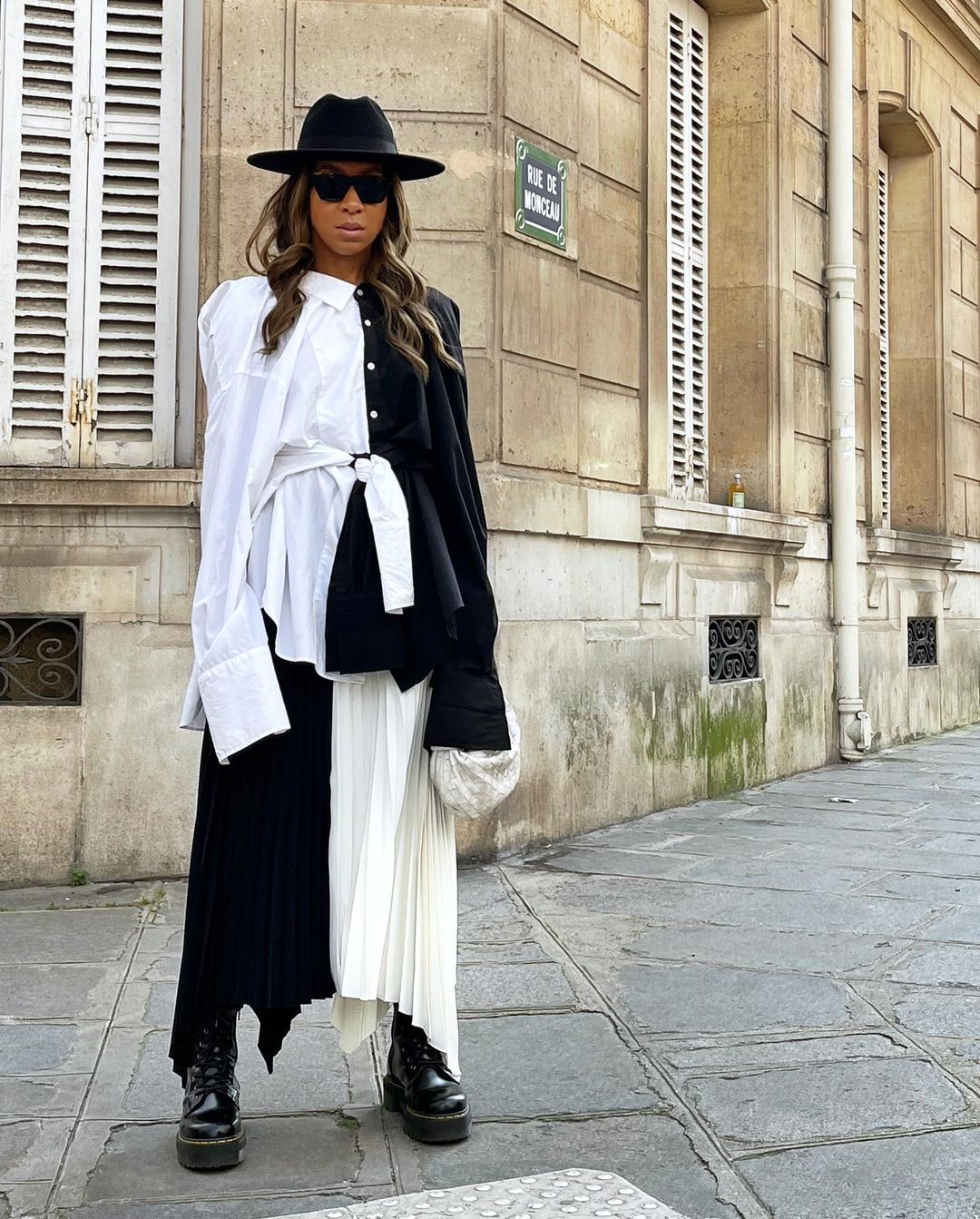 Gearing up for autumn/winter trends this year makes me more excited than ever! Partly it's because it's soon to be blazer weather (I'll talk about this more later). But, mostly it's because this coming season has some of the most exciting trends that I can't wait to invest in! Really. You'll regret sleeping on any of these!! Big time!!! Shopping baskets at the ready? Let's just dive in!
Punk Trend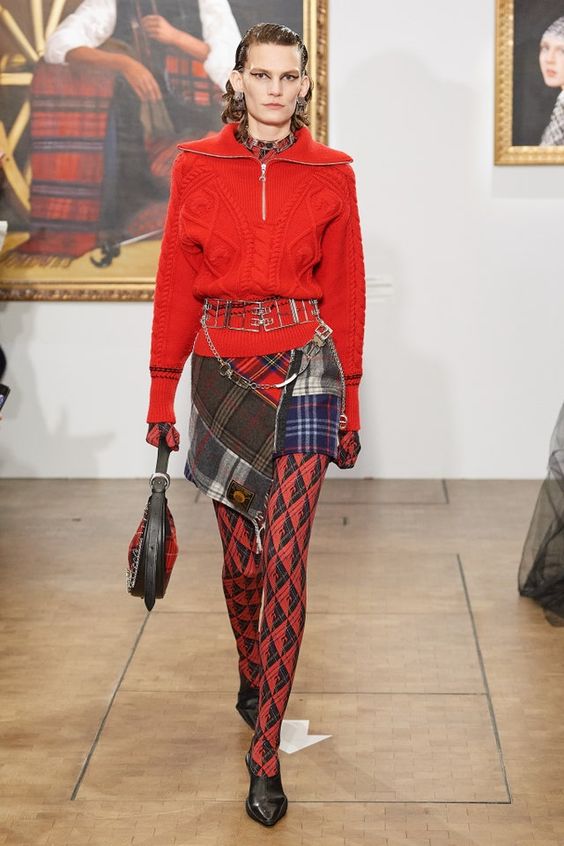 (In a British accent) "Wots all this then?" Nothing much, only that punk is about to arrive! The Brit in me is so happy that this trend has finally reached the shelves. You'll probably know that punk was born in the UK in the 80s and stood for resistance. Contrary to popular belief, rebellion was not the anti-social kind, rather it was a political force and statement – a massive F-you to the government kind. The punk trope has already met some anticipation (think of the Balenciaga pop-up that sold the pierced version of the Cagole IT bag). Those who know some fashion history will know that punk is not exactly new on the fashion scene – Vivienne Westwood is already on speed dial. However, I think the difference will be seen in more popular styling/shapes that is being mixed with a bit of grunge. Plus there's more on its way. Think studs, piercings, distressed denim and biker jackets. Your sharp appearance needs a matching confident attitude. Unapologetically punk.

Goth Trend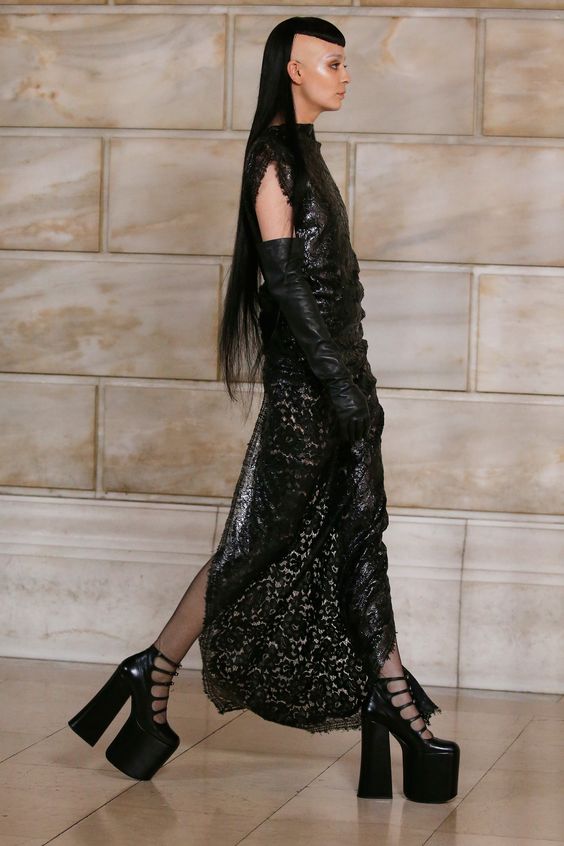 Let's be real. Similarly to Punk, Goth is another trope that is more than a trend and is actually a way of life. It's beyond the phrase 'Black is my happy colour.' However, this is 2022, therefore it was sure to be given a 2022 update! We're talking Gothic futurism or the avant-garde goth. Rick Owens has been setting us up for this one.

Power Business Trend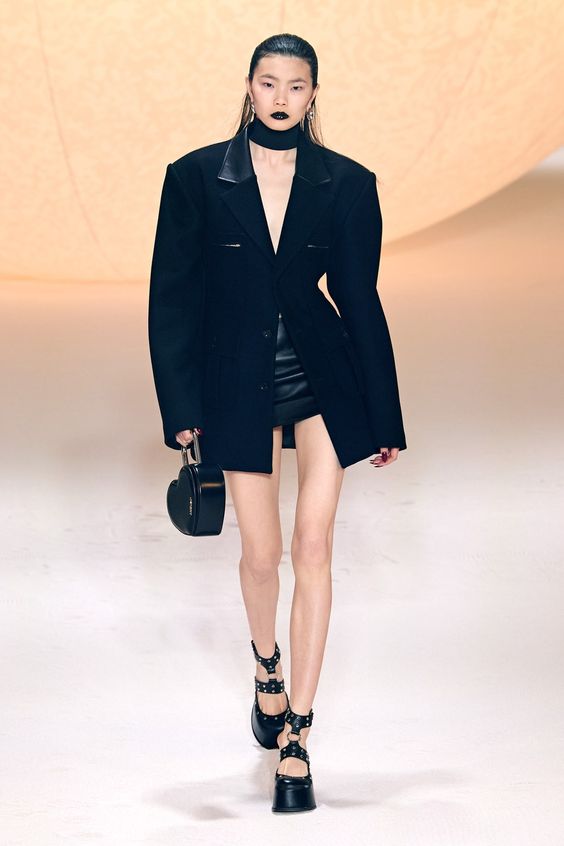 Mmmmm….finally blazers entered the chat. Business style is a wardrobe necessity at this point. It's not even a trend, though every year new business trends reach the runways. We've had business casual, business athleisure and soft business. I won't be defining all those, but the one to remember is this coming seasons style – power business. You've probably heard of this one too! Shoulder pads come and go in fashion like a tide, though this time the tide is IN! Power suiting has been mixed with more masculine elements that are new such as the rise in the necktie for women. The business code is structural but oversized – a combination I've long been obsessed with. Don't mind me, just adding to cart.

Preppy Meets Y2k Trend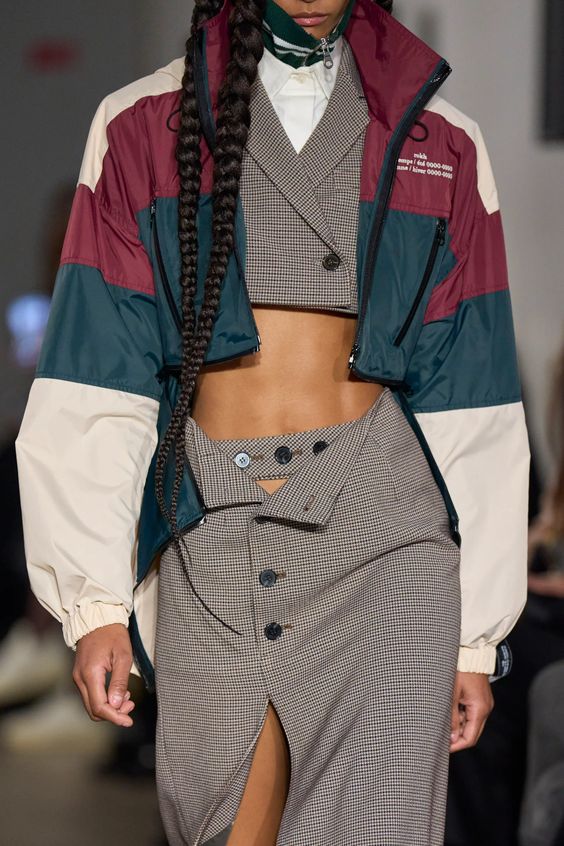 Did you think that Y2k a just a fashion summer fling? You're wrong. The obsession has spilled over into autumn/winter as well!! Personally, I think winter school fashion is the best kind – think tweed sets, grey wool capes and chunky socks over platform shoes (like these Valentino ones that I got recently!!) We've already seen a sneak-peek with the typical Miu Miu cropped cable knit jumper. I'm expecting more of that and mini hem galore! Maybe you're not into the entire look, though definitely take a couple of pieces from this trend and mix it with your regular wardrobe. That cropped V neck sweater will go a long way!

Hedonism Trend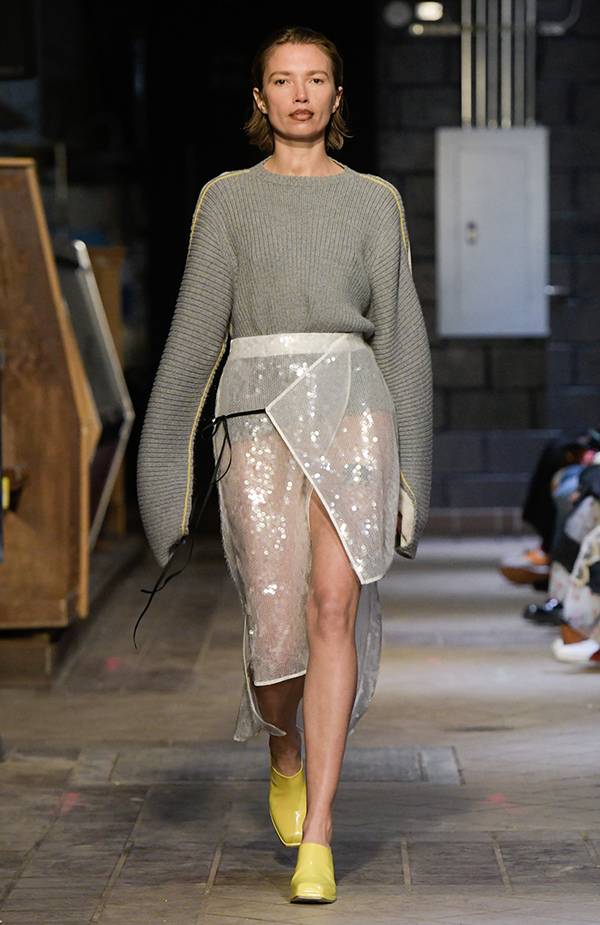 Hedonism was already one of the biggest trends this summer, featuring heavily in those early evening summer soirees! Those sheers and modern glamour outfits were hard to forget. Designers probably thought the same! It make sense because the festive seasons are approaching, so why not take out our favourite party codes and give it a winter spin? Watch out for corsetry, sheer and lingerie styles – there's more on the way!