If you're engaging with fashion even the tiniest bit (social media etc), you would have noticed that maxi and mini skirts are having a moment this season! (I've written in detail about the mini skirt trend here).  Our favourite midi skirts from previous years are no where to be seen! It is designers and fashion basically saying – go big or go home! Maxi skirts and mini skirts both make a huge statement to your outfit, but in very different ways. Below I've listed a couple of ways how to wear the trending maxi and mini skirts this season!
Maxi Skirts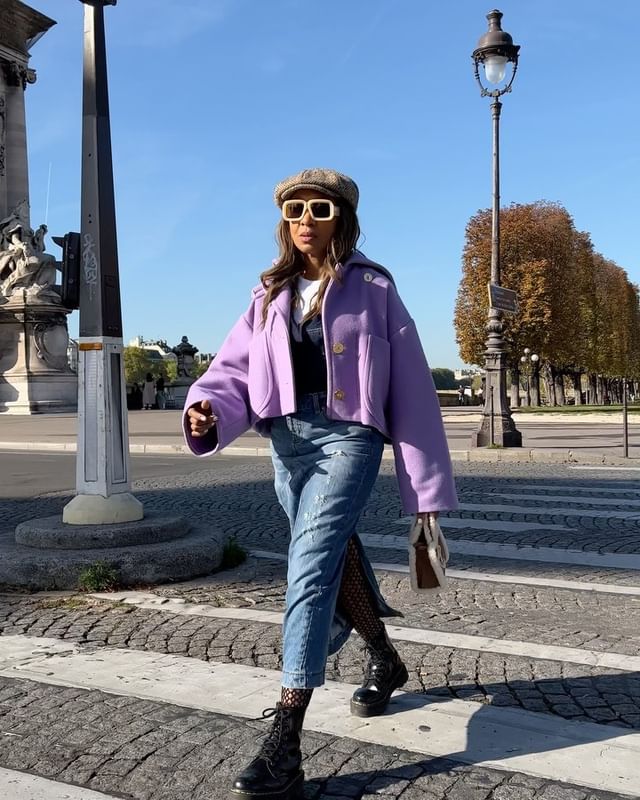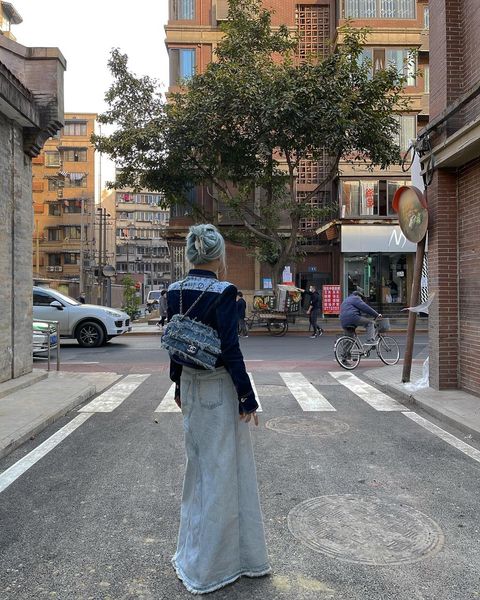 Trending: Denim
The 'cool' girl denim skirt is trending, but it's not the mini version you might be thinking! Maxi denim skirts are in vogue. If you're unsure about the sound of that, just look at some of the stunning examples (such as above). 
The best way to style maxi denim skirts is to keep the focus on its length and statement. Pair it with cropped jackets to really show off its beautiful silhouette – starting from how it cinches at your waist! If you can see the bottom a little, just pair with boots (like the Dr. Martens I'm wearing above or sneakers). The overall feel of the maxi denim will give off a casual luxe vibe – your regular wardrobe, but elevated!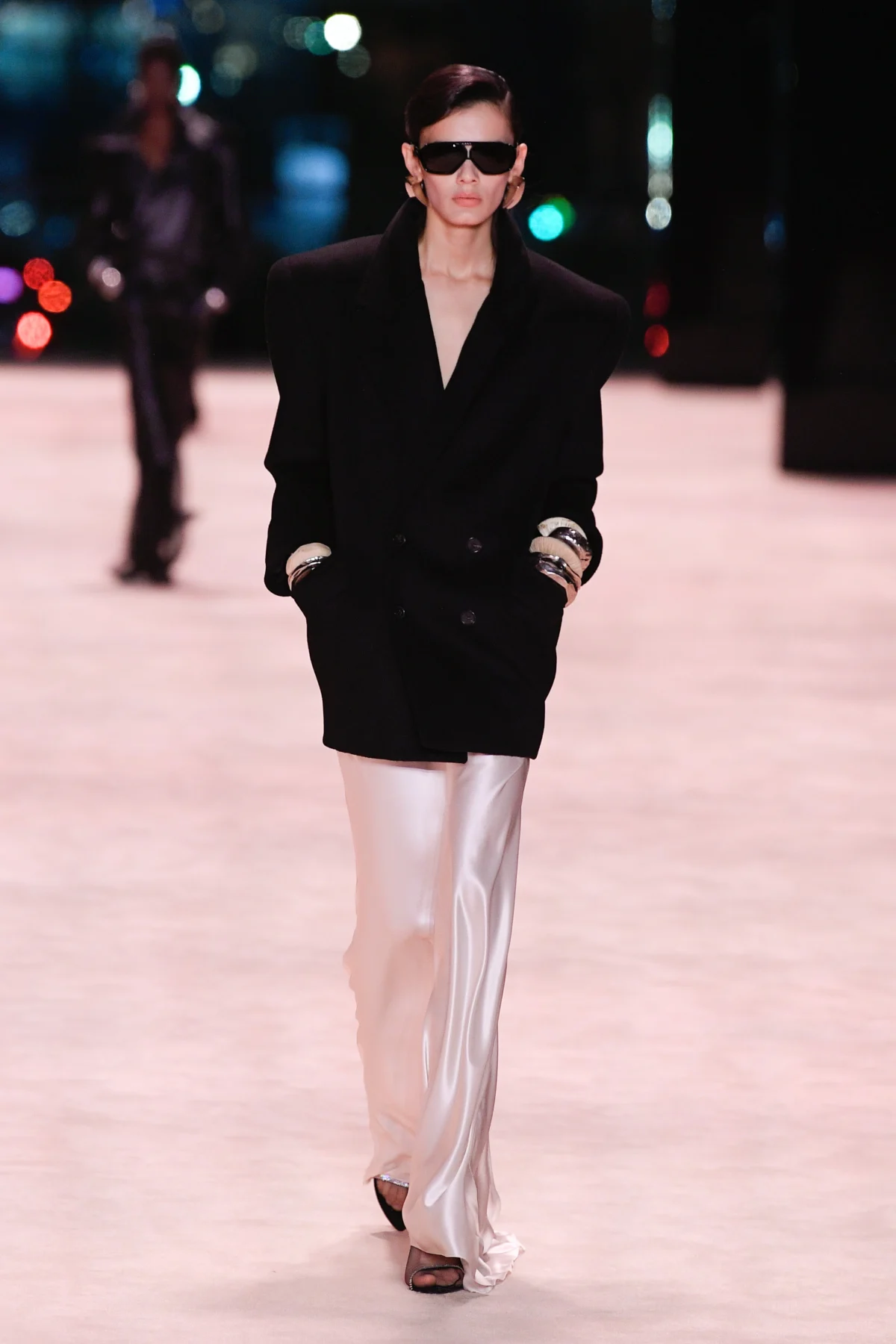 Trending: Flowy
Anyone who had tuned into my latest fashion week on Instagram would've seen me where this fluorescent yellow maxi skirt in Paris! Flowy maxi skirts are hot this F/W season – just ask Saint Laurent! It's a perfect trend for those people who prefer longer skirt lengths! 
I'm really loving pairing a maxi skirt with an oversized blazer and shirt jacket! (Just note oversized is another huge trend that I've talked about in more detail here). 
The feminine skirt is balanced by the more masculine elements on the top. This is not a rule either, but if you want to dress up the maxi skirt, go with a blazer. Plus, if you want to keep it casual, opt for a shirt jacket! I think a flowy maxi skirt has been the best addition to my winter wardrobe!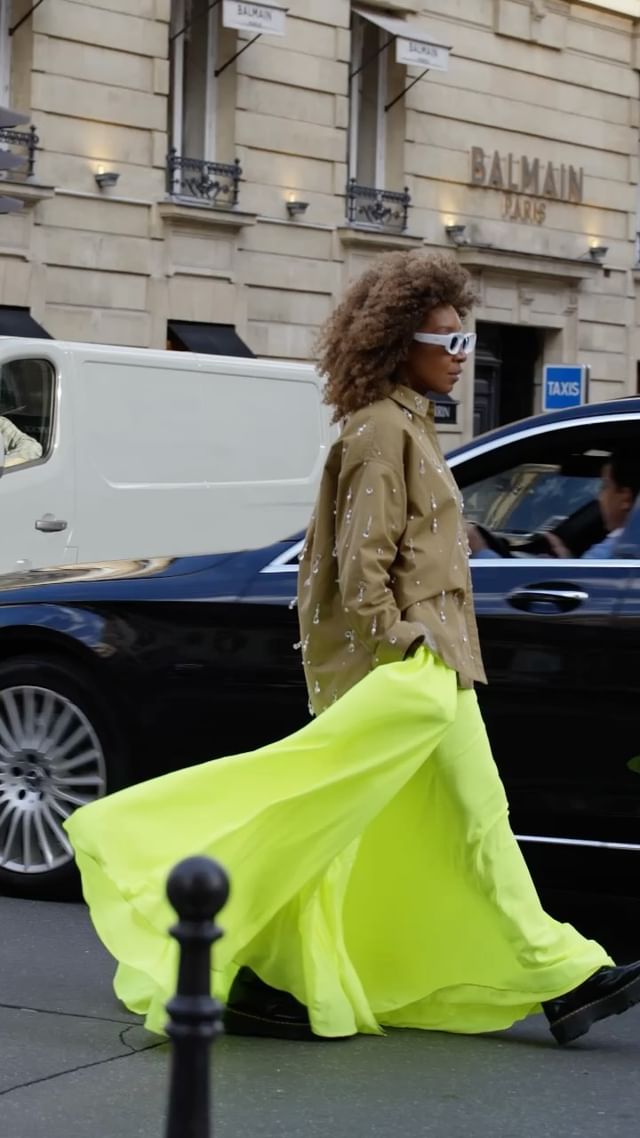 Mini Skirts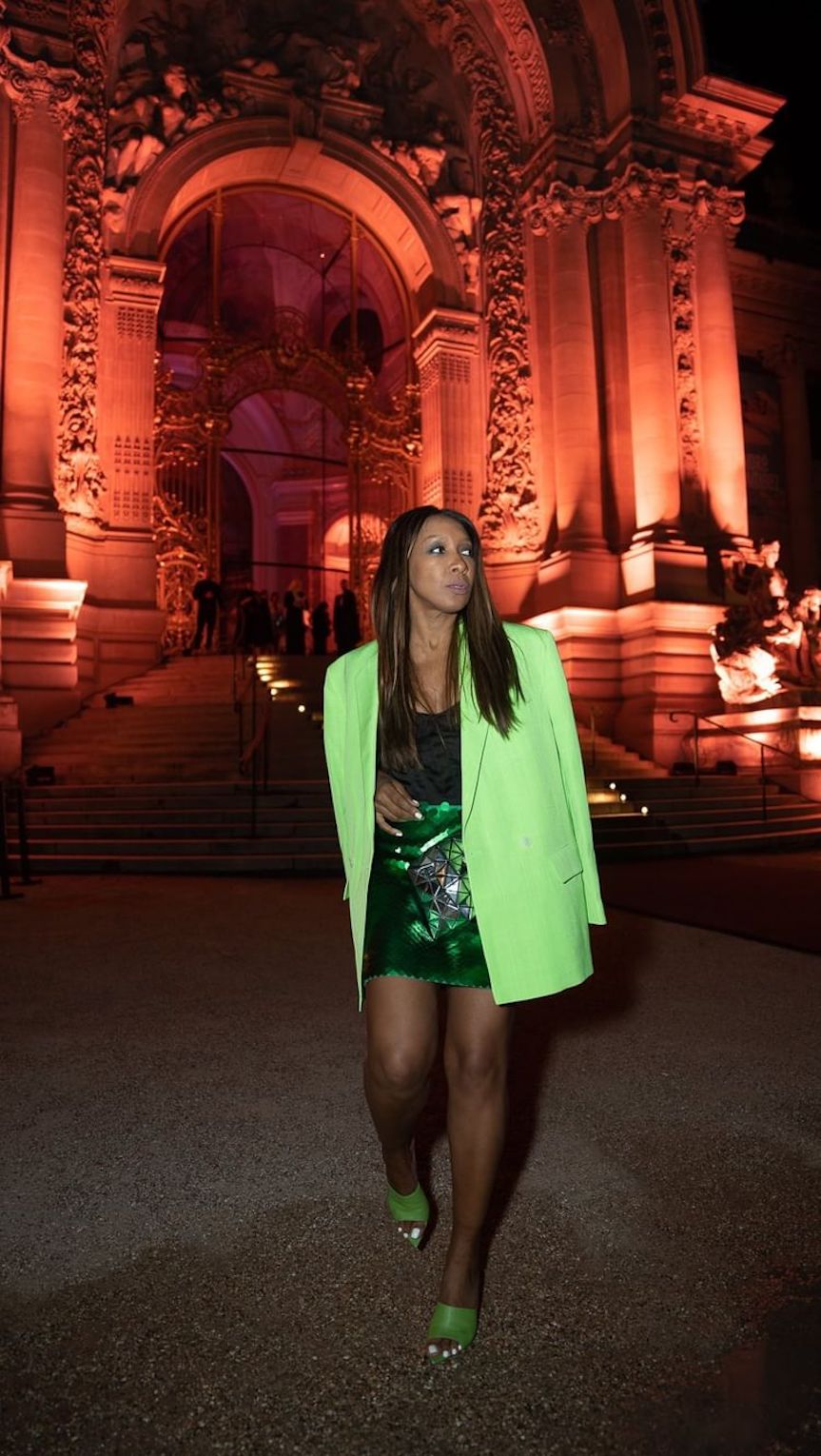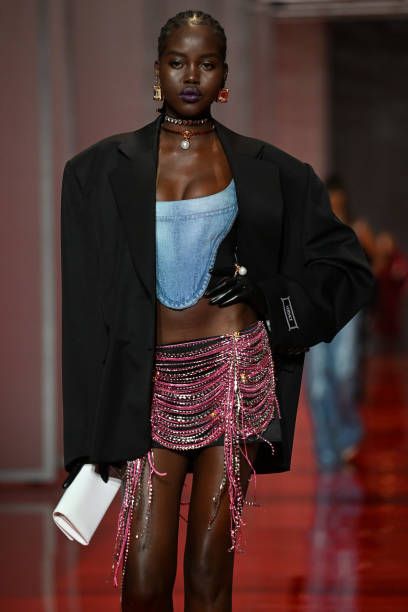 Trending: Metallic Mini
No, I won't be talking about the trending pleated skirts!  Besides, I wanted to write about an alternative mini skirt trend in case you're not feeling those.  Metallic mini skirts are creeping back into the season. They've always been around each year, but this year I think it's finally stuck with people! Perhaps it's an extension of the hedonism style trend that was happening in the summer, but the fashion scene just can't forget its obsession with metallics and sequins!!
The most popular way to wear metallic mini skirts is to keep the rest of the outfit simple with a black top and oversized blazer. Though, if you want a little extra bright up the blazer if you must, like I did for Paris Fashion Week!
The reason why metallics mini skirts and a simple black top and blazer work so well is because of the mixture of high and low styles. Mixing these two elements give the ultimate balance to a statement metallic mini skirt. There are no excuses, these can be worn easily with the right combination!!