In the last few days I have seen a specific trend all over the internet that is impossible to ignore because of the groovy and striking colors: the return of the glorious 1970s. And of course, Gucci is partly responsible for this. The 1970s are remembered not only as the decade of disco but also as an era where memorable fashion styles were introduced, from form-fitting clothes to groovy-patterned fabrics. Casual but at the same time loud. Flared pants, crochet, platforms, color block reigned the streets and it is just what we need in 2021. Boho-chic was the norm for women's dressing, with a sense of carefree effortlessness underpinning every outfit. What's not to like?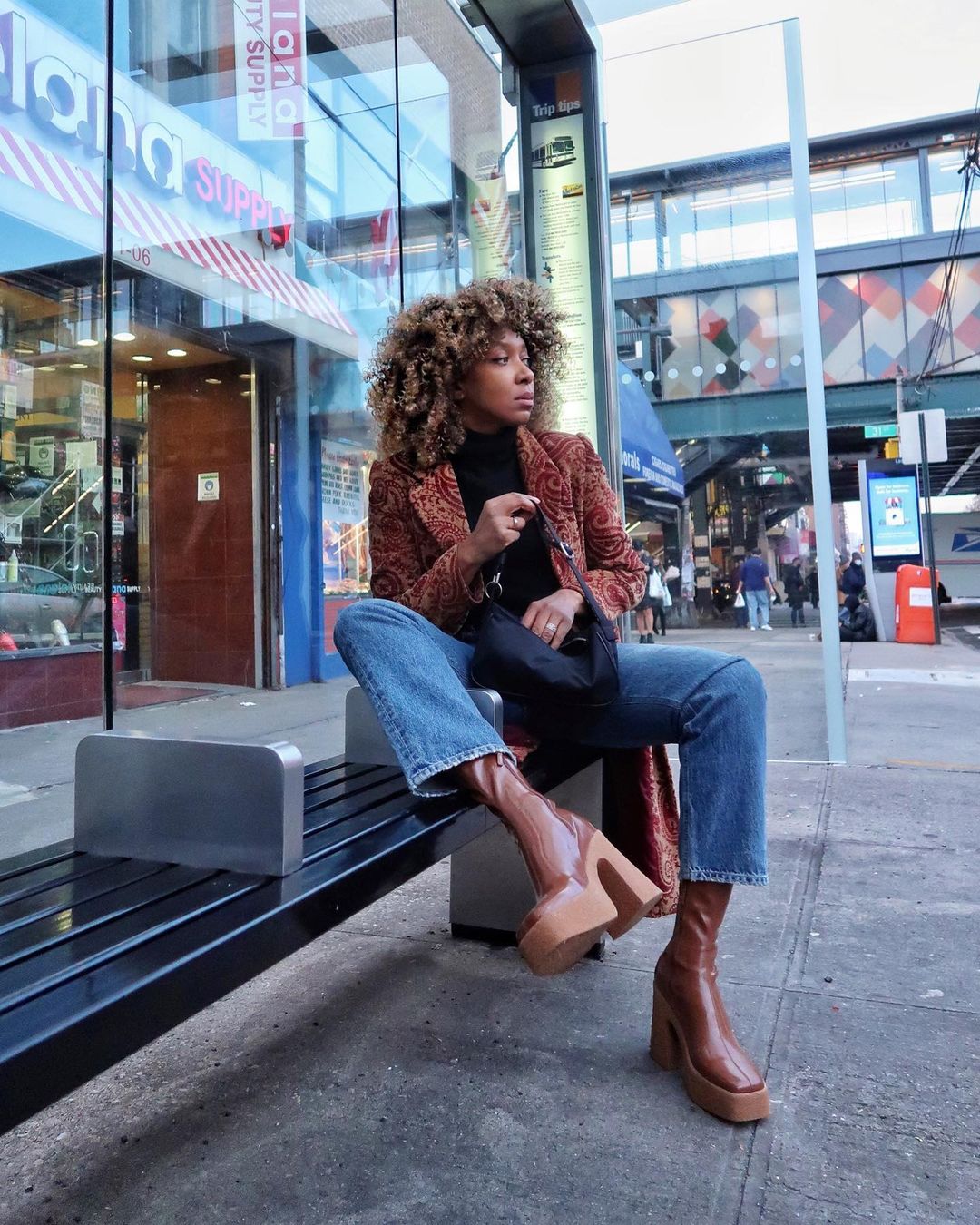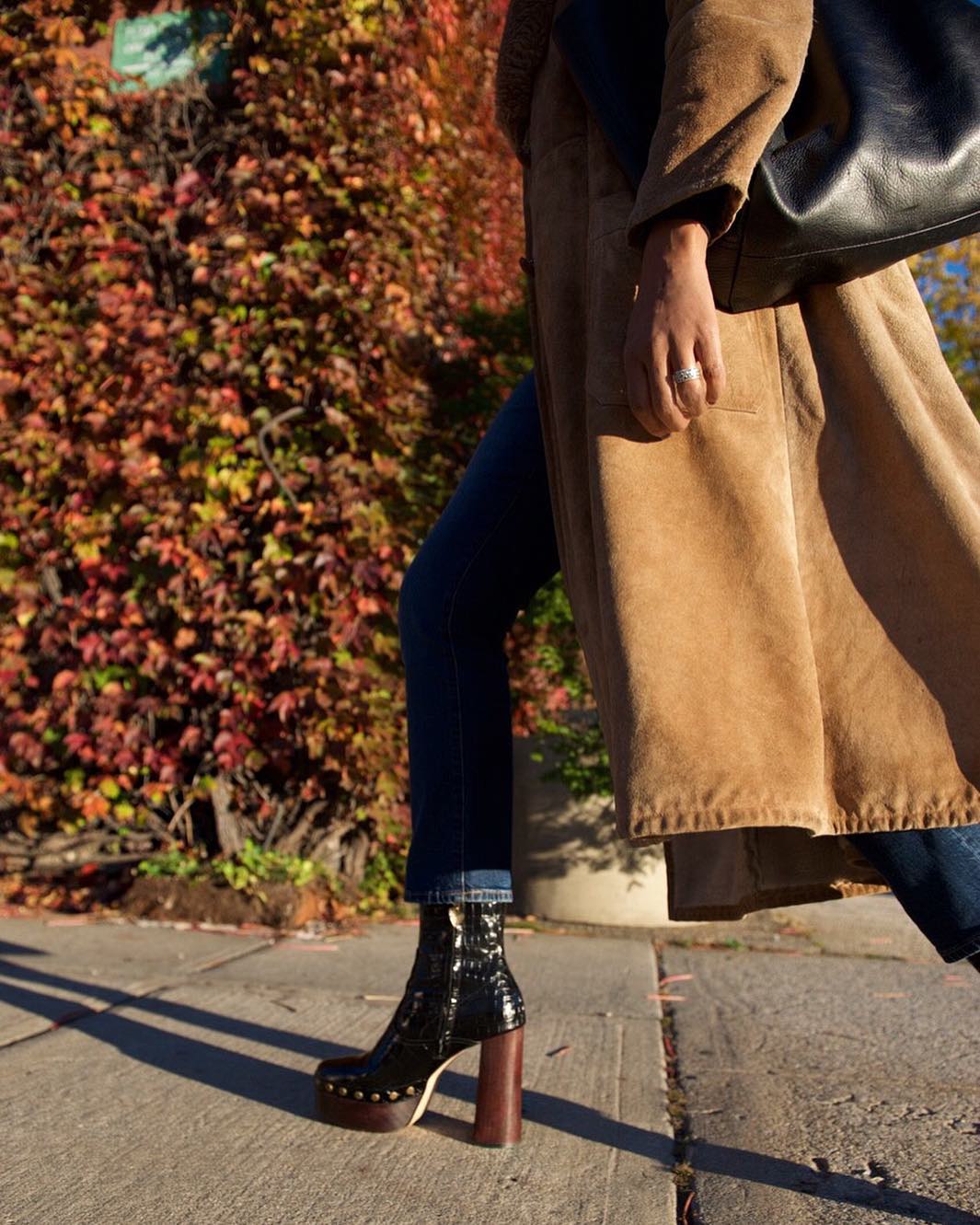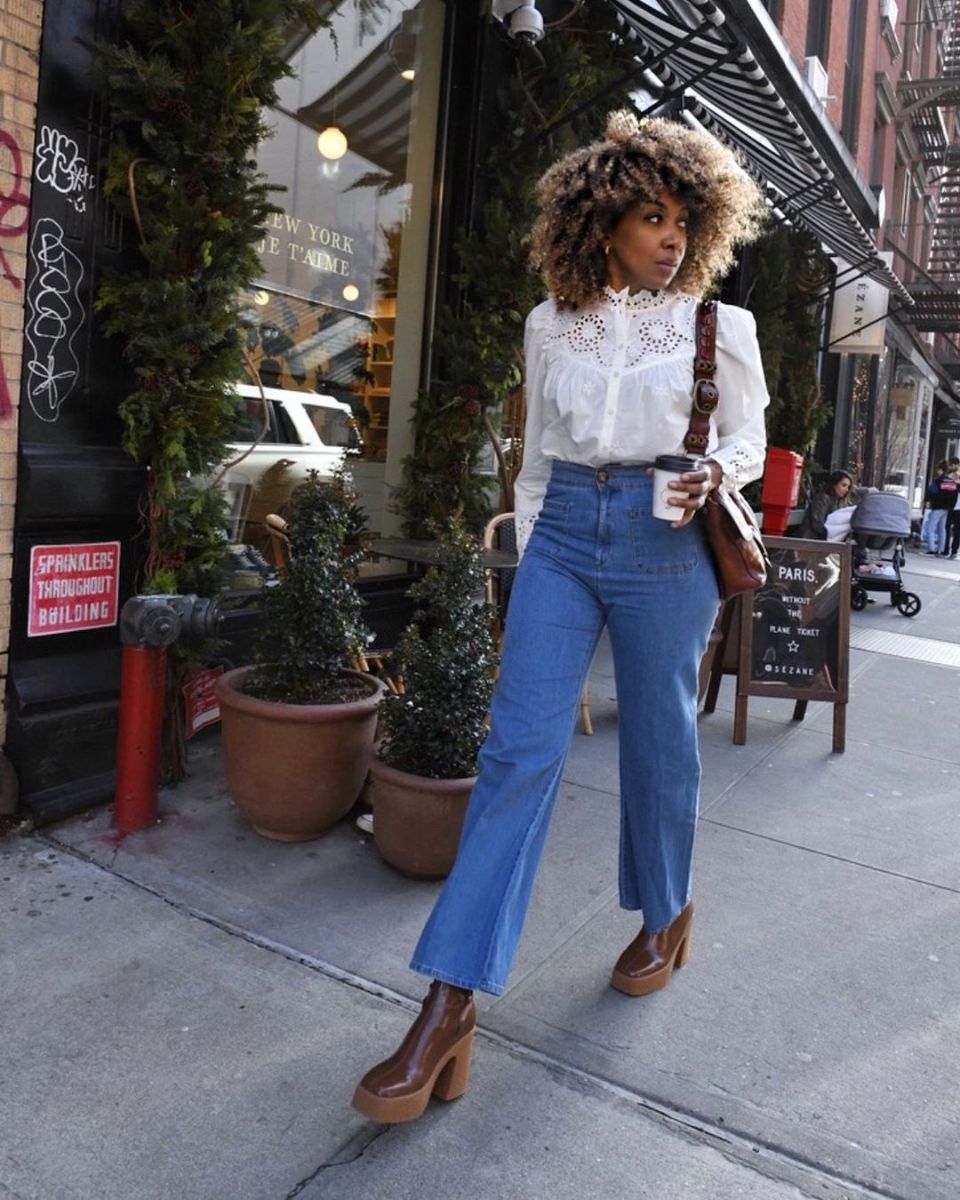 The stars of the show
Exuberant, energizing, and vibrant prints had a moment on the spring 2021 runways, as though it were a nod to the return of going out. What better way to reemerge than in spectacularly fun fashions? Even just looking at my floral embellished leather jacket from Rixo (pictured below) makes me smile. The 1970s pointed collar and contrasting black details got me at first sight. It is sold out, but there's a matching skirt which is still available! If you're into this flower appliqué detail, take a look at this incredible jumpsuit at 60% off!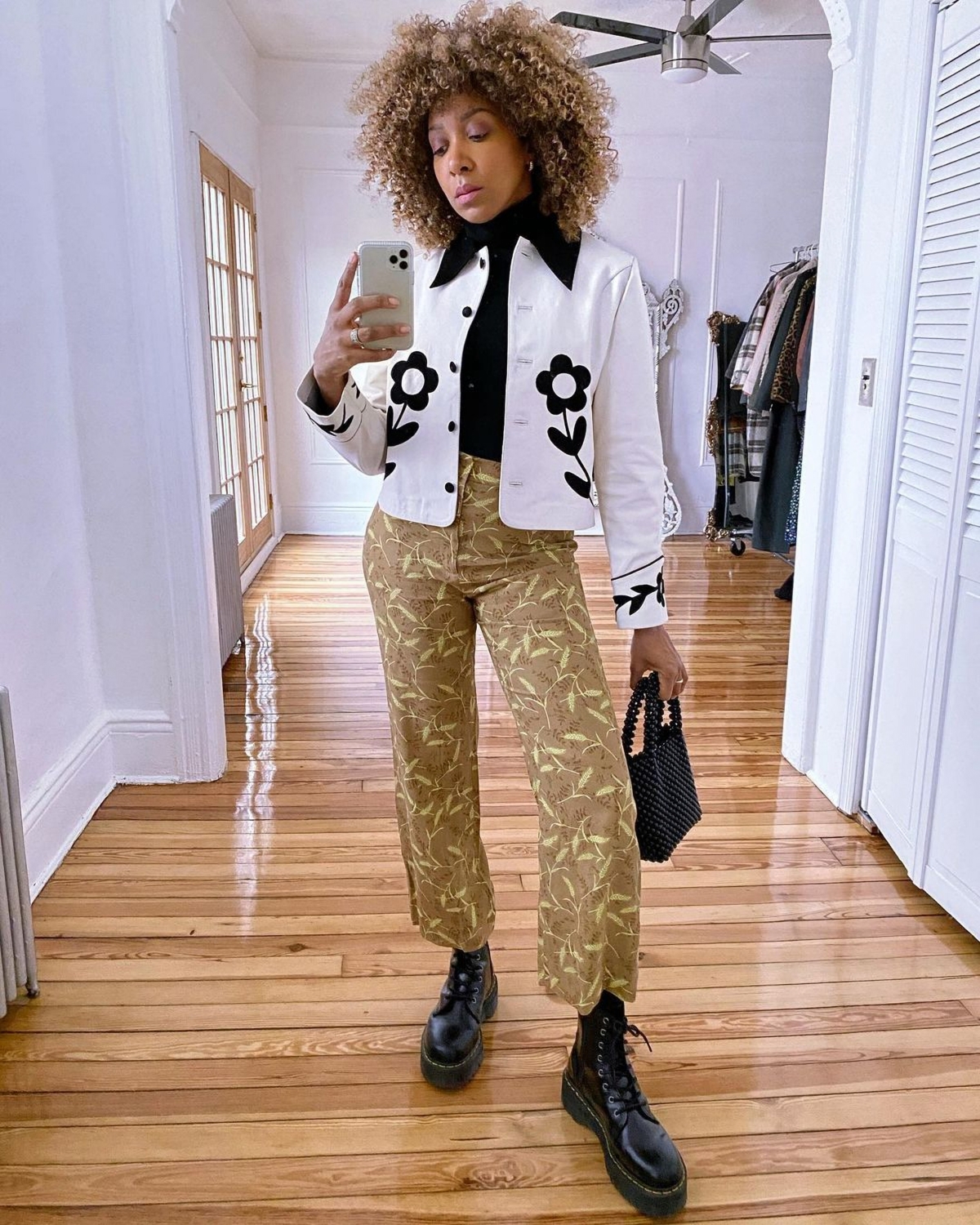 Flared trousers are often the most prominent garment associated with the decade, but miniskirts, crop tops, shearling coats, and the rise of the bell sleeve are of equal importance. They're made all the more enjoyable when they feature psychedelic colouring and prints, or have been printed with a tie-dye blend (might be my favorite). If a dress or loungewear set is too much for you, a hat will do the trick!
Let's get groovy
Enough with toned down and sober. I want my clothes to scream "I'm here!", I want them to be daring and brave and fun. Don't you? From La DoubleJ's psychedelic slogan printed t-shirt to Jejia's 1970s pointy-collared blouse to Mango's floral print flared pants, let's go groovy this season with retro styles that are sure to take us on a trip in time. Who the hell doesn't love nostalgia?! Exactly!
Think of summer days during the '60s and '70s in Laurel Canyon. And now that it's almost time to ditch our trench coats, I'm on a mission to add tinted sunglasses, leather minis and groovy prints to my wardrobe.
I am ready to add funky shapes, prints and accessories to my shopping cart, providing a dash of personality to my spring wardrobe. Feeling groovy yet?