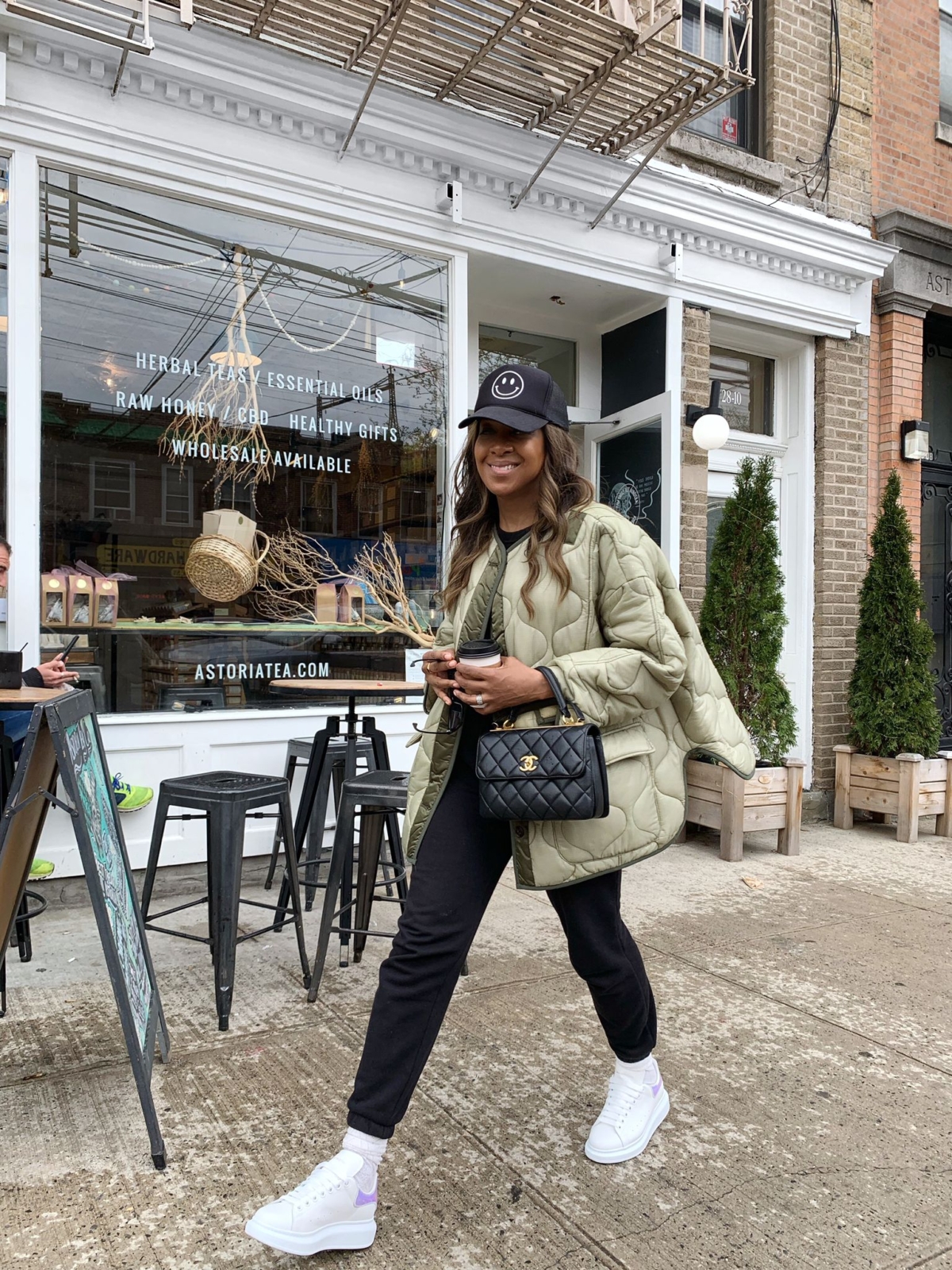 On the street, trends speak for themselves, and I believe they are the best style indicator for what we want to wear. (By the way, have you seen Episode 19 of What Everyone Is Wearing in New York to get outfit ideas? Over 300,000 people have watched it which makes me think street style is still wanted). Today, the focus is on sneakers.
The truth is that when it comes to sneakers, we enter a zone of added difficulty because we want to wear all of them, every day, in all colors from all brands – from Nike Air Jordan 1s (I love mine even though they're trending atm) to classic Adidas Stan Smith. From all-time favorite Converse or sustainable Veja to coup de foudre (I mean, love at first sight but make it chic) Alexander McQueen.
Let's go through the coolest options for spring. This is a street battle among the classics where there is actually no winner I reckon….?
Retro
In fashion, everything comes back around, and right now it's the turn of retro sneakers. While chunky trainers have dominated for the past few seasons (and are still here), this summer sees a return to the nostalgic styles of the past. Whatever the reason, barely a day goes by without spotting a pair of Veja V-10s or white and green Stan Smiths on my Instagram feed (first picture above).  

Chunky
Ugly, dad, chunky… whatever you want to call them. They are appealing… and enduring in all their ugliness. Chunky trainers are still in.  It's a trend that refuses to die down – and for good reason.  We want comfortable shoes that they can wear all day without compromising on style. Do you agree?

Athletic
It's all about comfort these days. Those sneakers you might have typically worn at the gym come into play in everyday looks as well—worn with jeans, joggers, dresses, and so on.

Colorful
The tiniest detail can make or break a trainer, so pay attention, and find the details that speak to YOU. Maybe all your trainers are white and discreet, or maybe you're a subtle dresser from neck to ankle but you bring the party in high-tops with fun colorways.

In my hasty embrace of spring weather, I went straight from stuffy boots to sandals, but sneakers are the ultimate transitioner.  But considering the weather we've experienced lately; transitional footwear (and clothes!) is a must. Tell me your favorites in the comments!