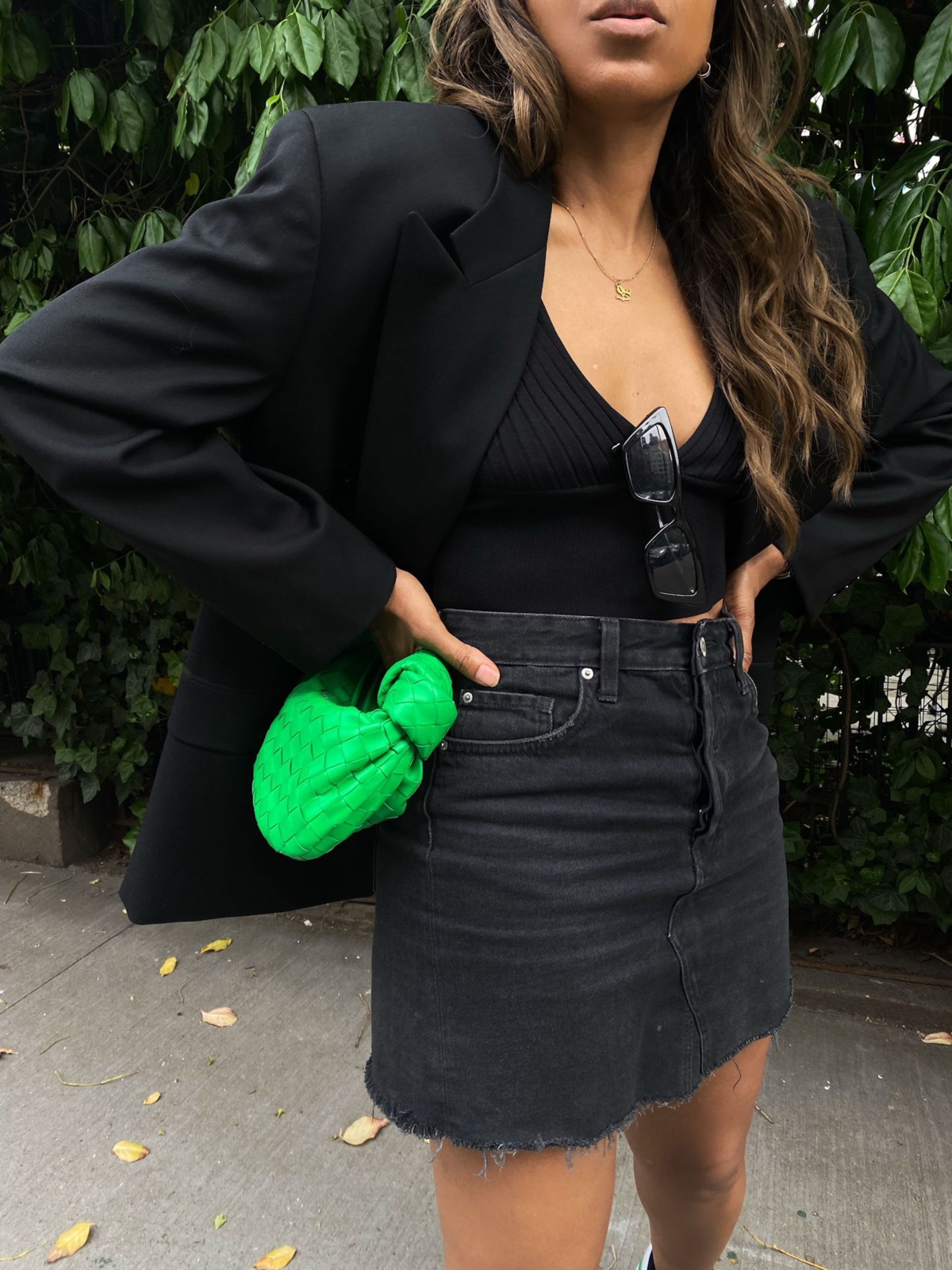 Jackets are a bit of a pain. They're bulky and can feel suffocating when the sun comes out. But, that exact moment that the sun decides to hide behind a cloud again is when we're glad that we're wearing the extra layer.
When it comes to spring outerwear, I think blazers like this black one I'm wearing automatically becomes part of my seasonal identity. I just LOVE their versatility and sharp features, which just highlights my spring accessories so well such as this kelly green Jodie Bag!! (Definitely you'll see me doing this black and green combo again!!)
Blazers will always have a special place in my heart (and wardrobe), though, I feel that other jacket styles need their moment too!!
I'm here to show you my favourite jacket styles that I think are both stylish and practical, AND can actually MAKE your outfit!
Just like any other piece (whether be it jeans or shoes), jackets also need to be invested in. Often because of their more practical sides, we settle for any jacket that does its job of keeping us warm and dry.
But, imagine wearing a great outfit and having to cover that with a jacket that doesn't serve you the same way.
I'm here to help you find those jackets that win points for both their practical AND stylistic elements.
If light-weight jackets this season are a necessity, we might as well have it work for us, rather than against us.

Denim Jacket Styles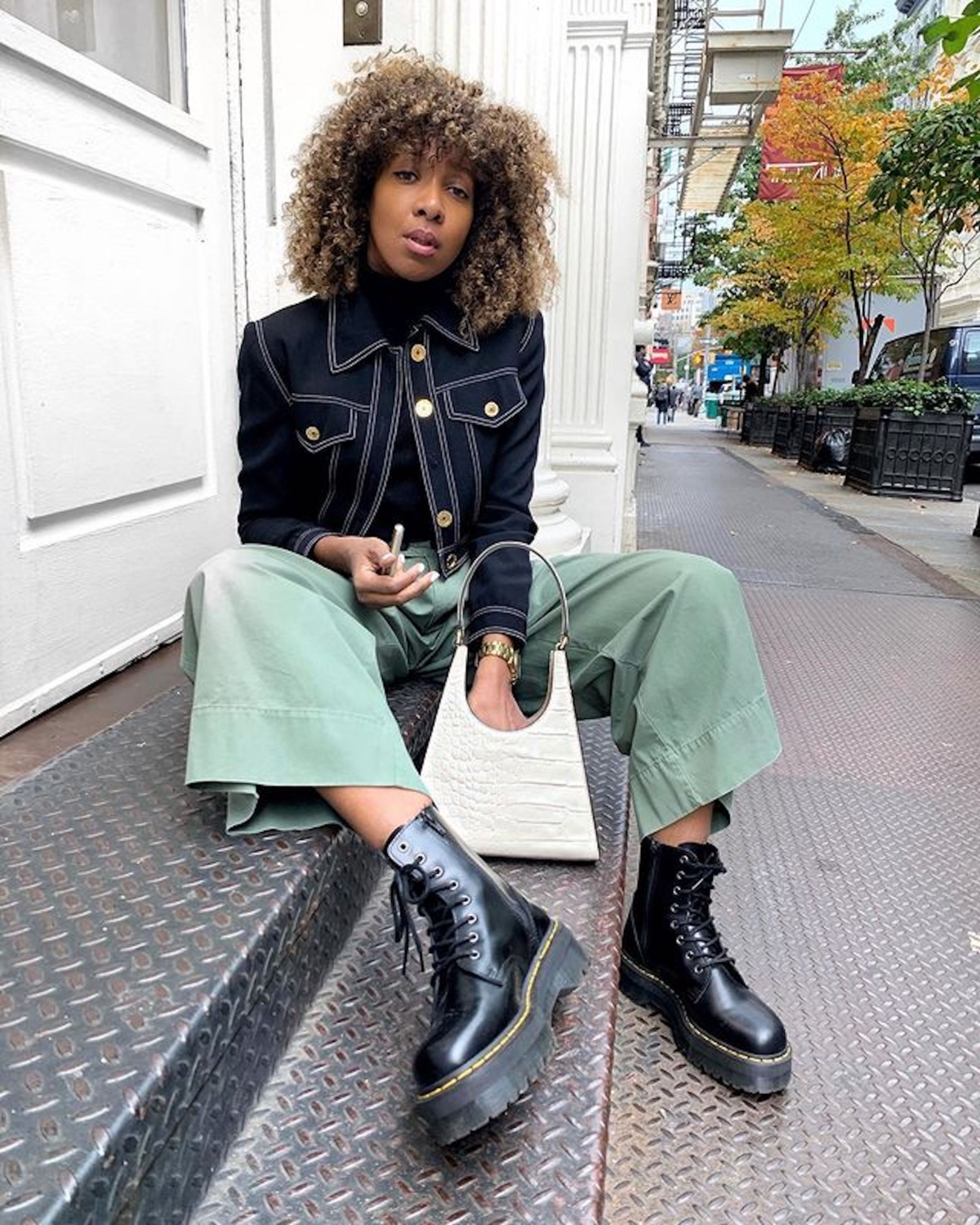 Denim jackets are surprisingly one of the most versatile of the lightweight jackets that I think more people need to get behind. And, I'm not thinking the classic blue denim. Denim jackets can be anything but blue! Take this black contrast stitch denim jacket I'm wearing – I've worn it with SO MANY outfits and even have it featured in my IG reel!! (I've added some versions in the carousel below).
I love the robust structure of denim, which makes them very long-lasting. They're also lightweight and can be paired so easily with dresses and trousers.
When looking for a denim jacket, try exploring the different colour options and stitching. Even the smallest details like a contrast stitch can really elevate the classic appearance.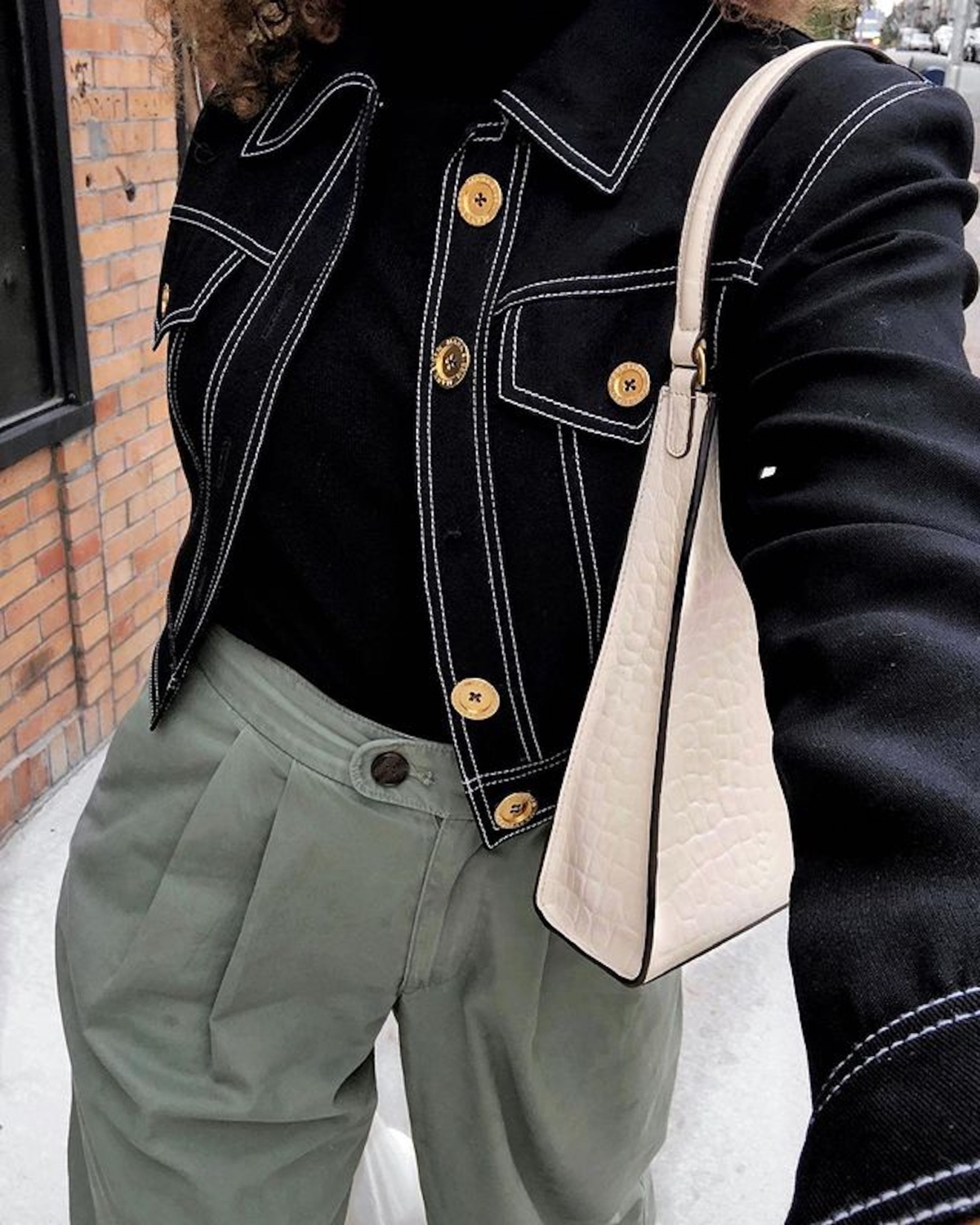 Quilted Jacket Styles

Another spring lightweight jacket favourite of mine has been this Frankie Shop quilted jacket!! Quilted jacket styles are ideal for that transitional weather due to their waterproof features. They'll keep you warm enough, but also not feel like you're weighed down by a huge wool coat.
I've been seeing a huge influx of quilted jackets entering the season! Brands have been adding more unique quilted styles (like this one from Sea New York) to the more classic ranges. I think for a long time, quilted jackets have been thought to be more on the 'boring' sides of jacket styles, (boasting more of their practical properties). Finally, they've shed this image, and are back with huge creative appeal!
Also, I have added some quilted gilet/vest styles to try in this carousel. If you feel like a jacket is too bulky-looking, vests are also available!

"Shacket" (Shirt-Jacket)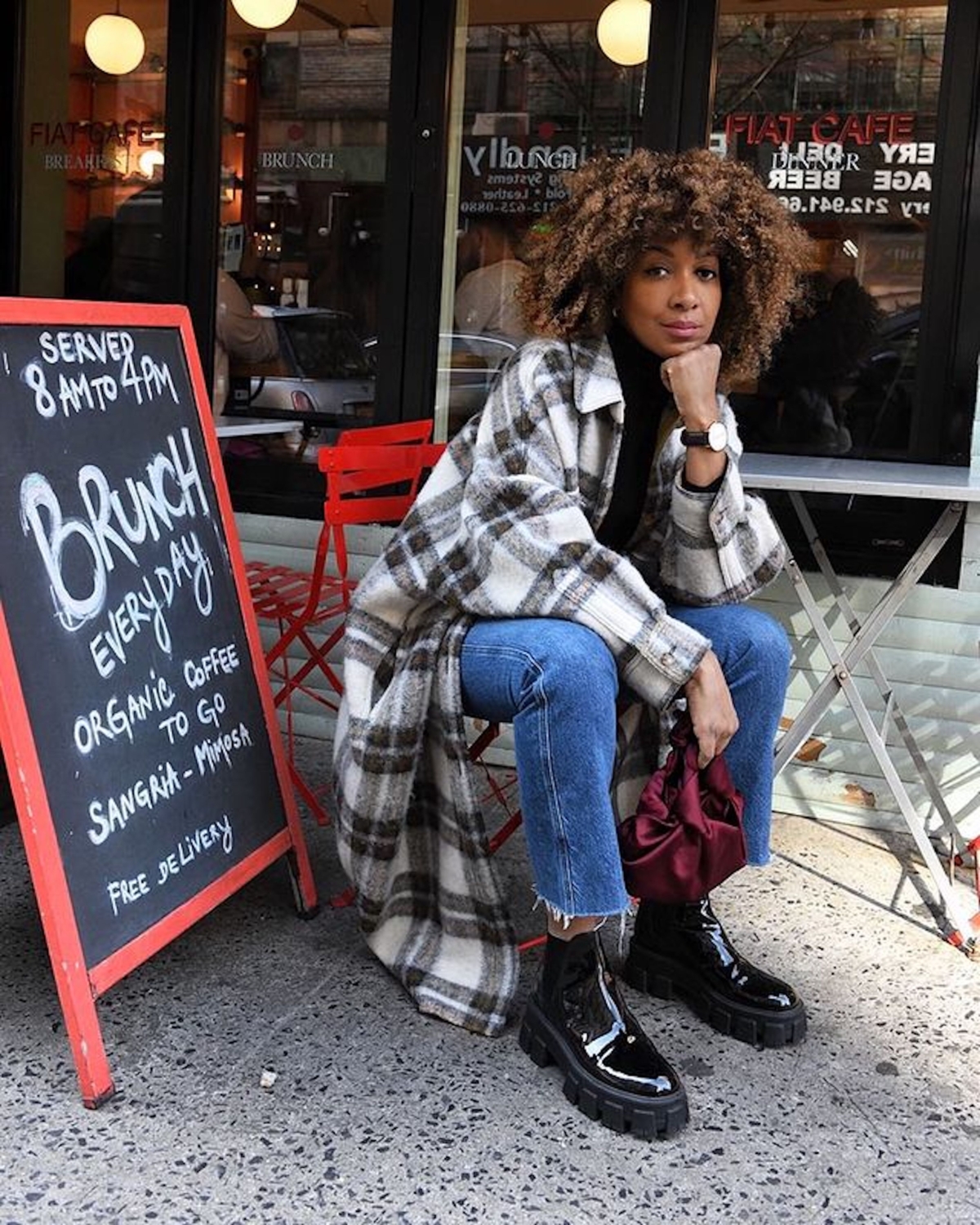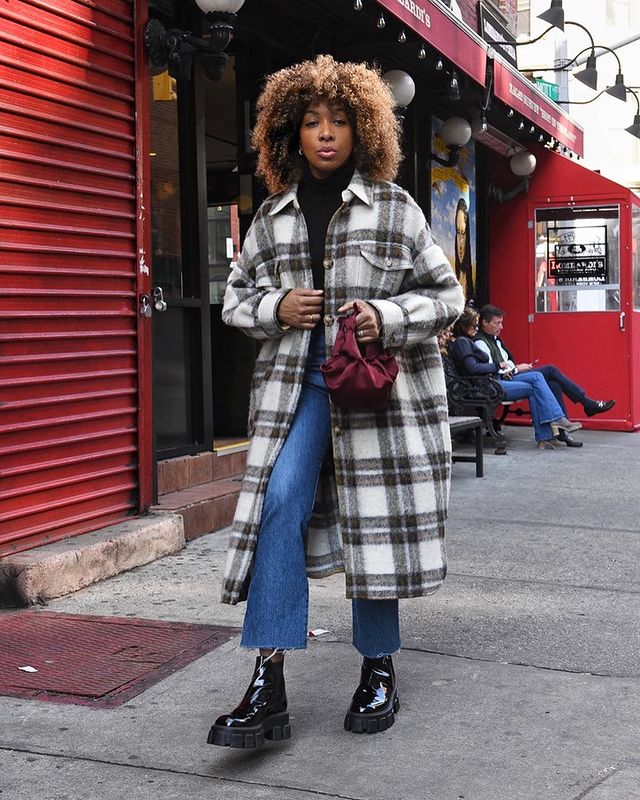 No one really knows when "shackets" first appeared in the fashion scene, but they're definitely here to stay.
Apparently, their practical features stem from war-time era clothing necessities. In recent fashion history, shackets have been revived and given a stylish makeover.
This jacket style is ideal for those who love casual, yet clean looking outfits – something similar to a Bottega Veneta or Celine vibe.
Here I'm wearing a long shacket over flared jeans and boots. Really any style jeans or trousers would work perfectly with it!
If you're opting for a colourful or patterned shacket like the one I'm wearing, having something simple underneath will really make the jacket pop! This style is perfect for creating outfits with minimal effort!!

Belted Jacket Styles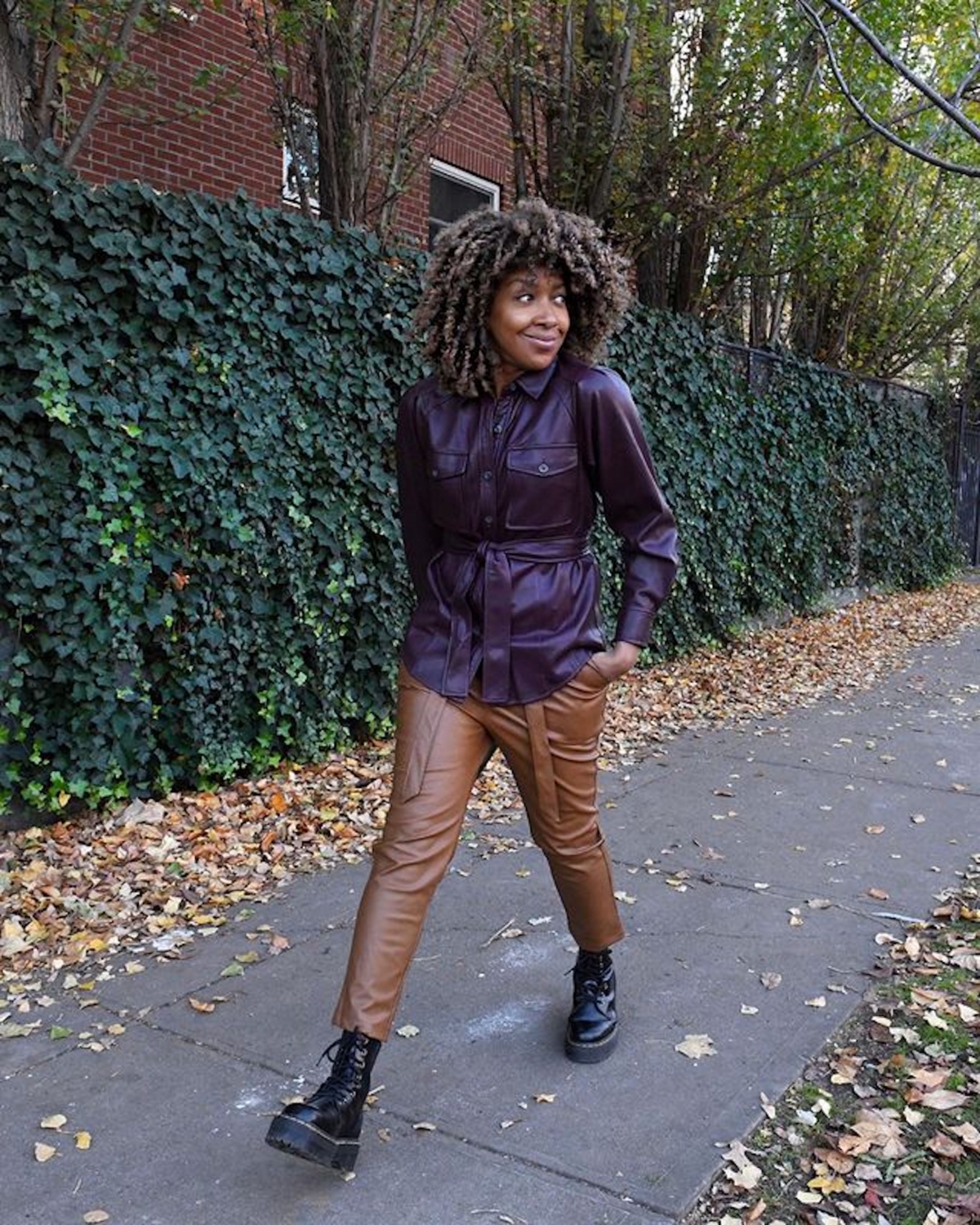 The 70s are back, and has inspired some of the latest seasonal jackets styles – Belted jackets!
Their cinched waists and collars are that perfect balance between femininity and masculinity. You could say they're just smaller versions of a trench coat. Unlike long coat styles, these cropped belted jackets are breathable and ideal for transitional weather – and look very elegant!!
I've been seeing so many leather options, but those pastel yellows and lilacs are really stealing the show!
Have fun with it, and explore different textures and colours (I've added a few in my carousel to spark that outfit imagination!!)
This season might be the time for your spring/summer jacket update!