Waking up to another cold day takes the fun out of getting dressed sometimes. After throwing on a beige wool coat and fastening those heavy boots for the 1000th time, I feel like I'm losing energy before even walking out the house. To bring back that oomphff to getting dressed, I've listed some alternative outfit ideas for when you're sick of winter (but it's still cold). Winter blues begone!!
Colourful Outerwear (instead of black or browns)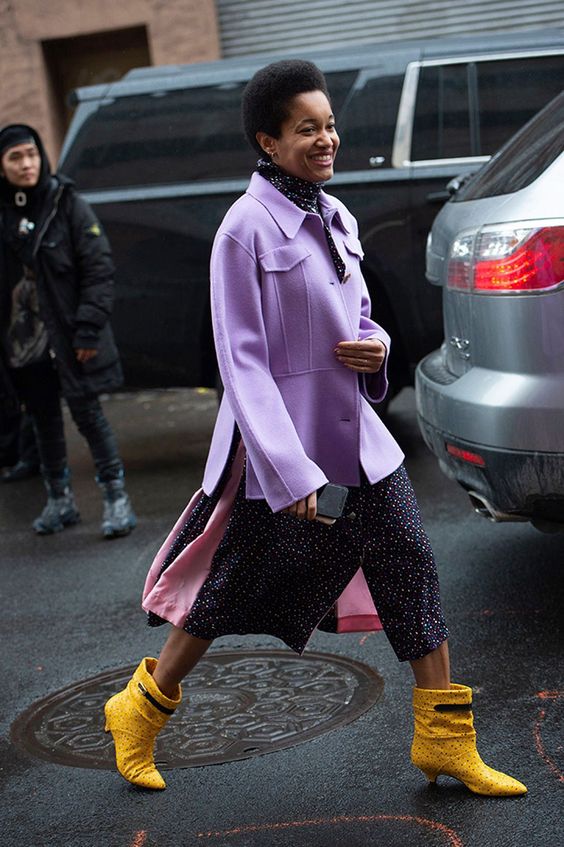 Let's face it. Outerwear is unavoidable for cold weather. For those of you that are sick of winter coats, luckily for you, 2022 is the year of colour. In other words, there's an abundance of colourful outerwear choices to choose from!! (Think Mango Sorbet, Veri Peri, Yves Klein Blue etc.)
Ditch the blacks and beiges, and bring some of that spring season vitality. If you've been following my IG (particularly the photos I took in Paris), you would've seen me wear this gorgeous Kelly-green Ganni blazer (I've linked a similar here). It's been one of my favourite colours to style with. It totally brightens up any outfit AND the wool composition keeps me warm. You can watch how I style the Ganni blazer on TikTok. Who made the rule that we had to wear sombre colours when it's cold?? It's not true and actually, colour is one of the best ways to bring back the joy of dressing – they don't call it dopamine dressing for nothing!!
Don't be afraid of colour! The best cold weather outfits have never been bolder!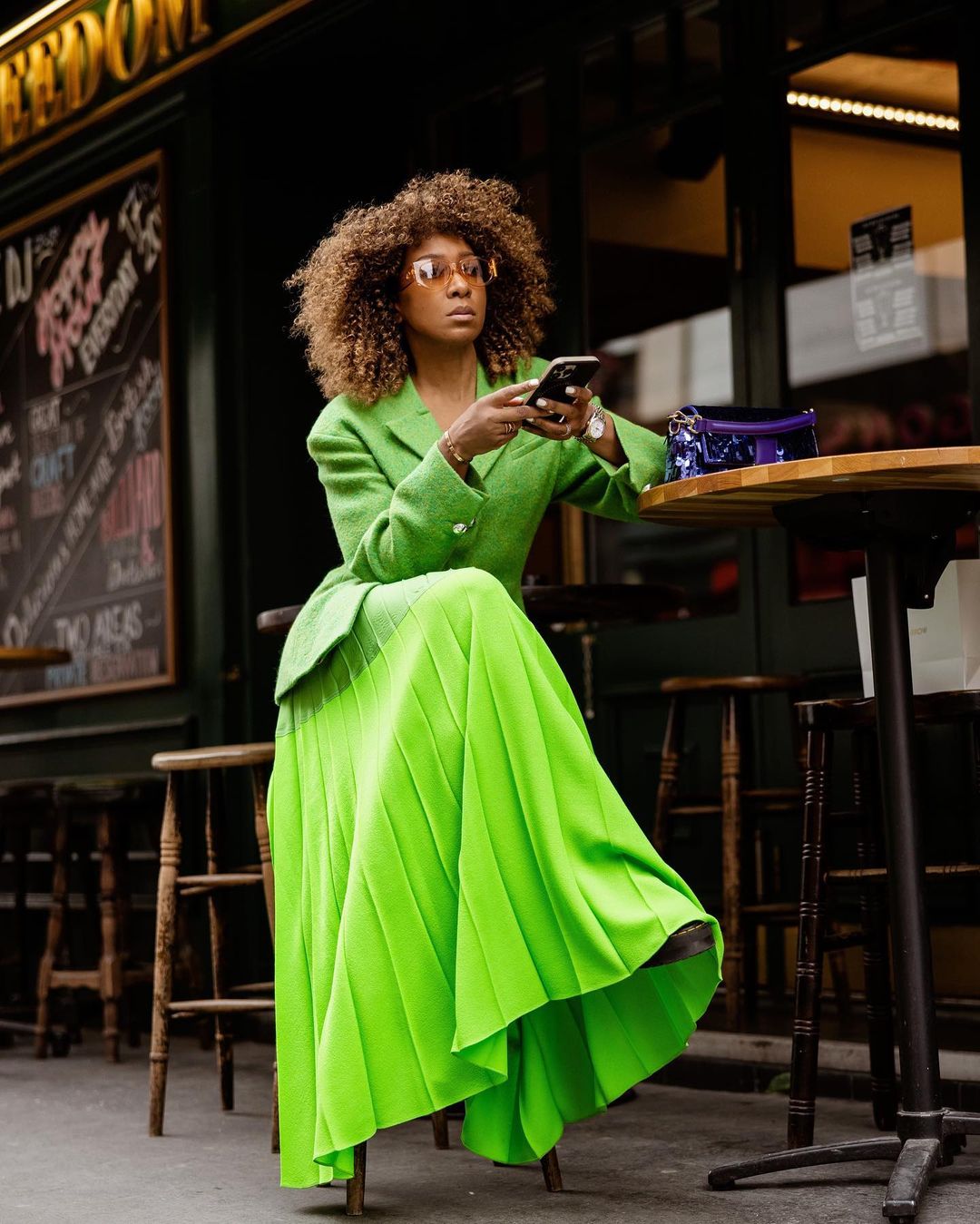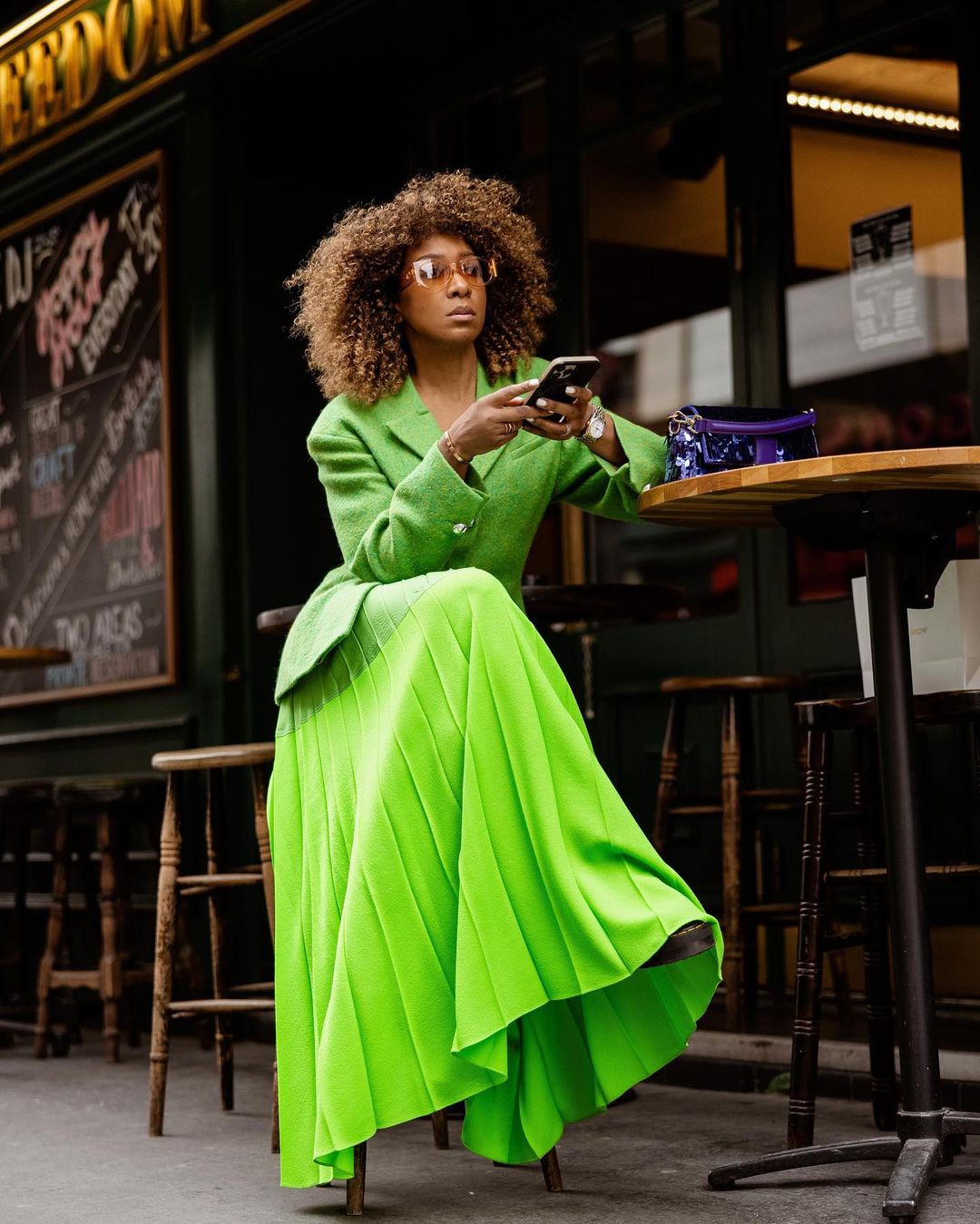 Cozy Sandals (instead of heavy winter boots)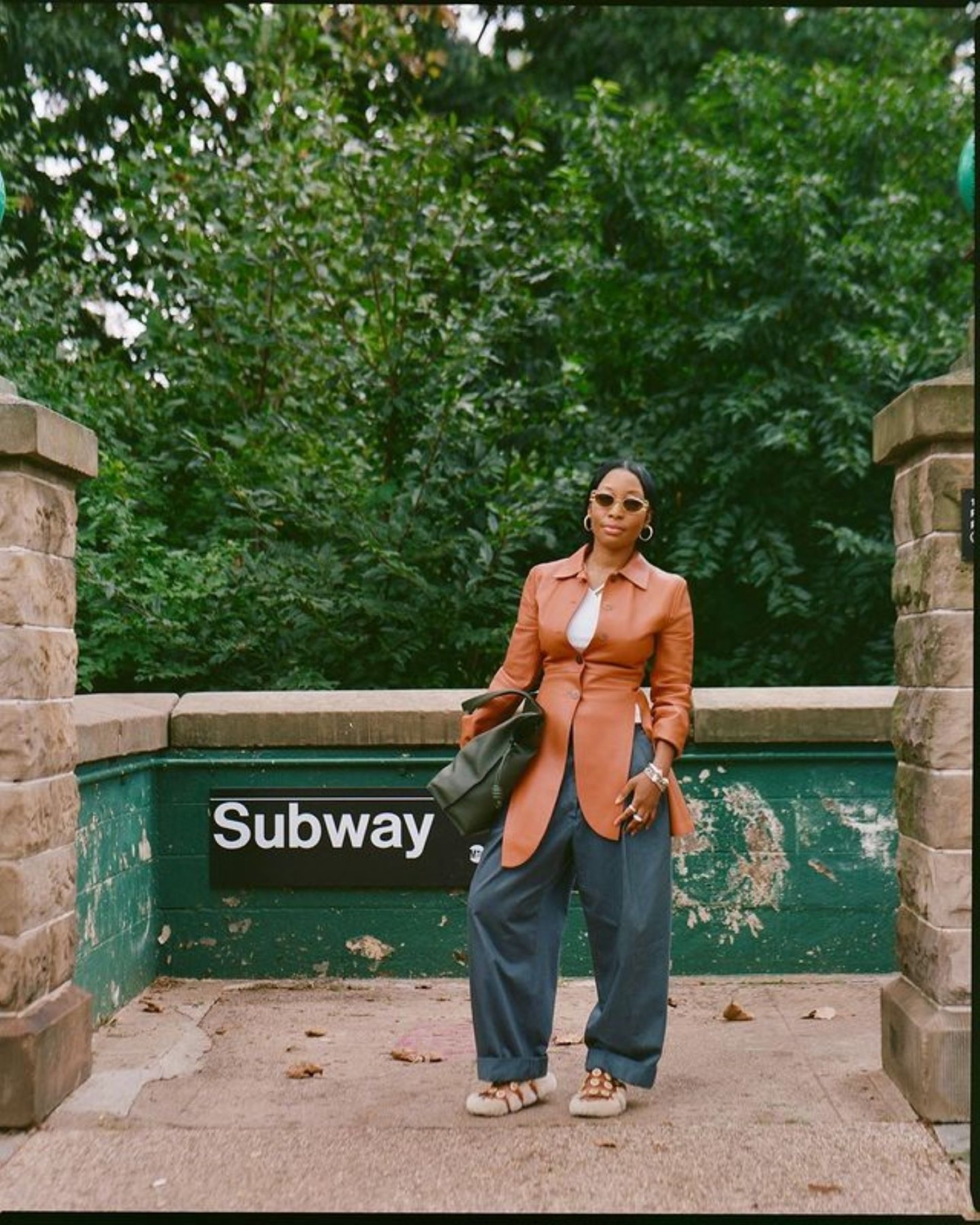 Don't get me wrong. I'm still a massive fan of winter boots. You all know I can't resist chunky soles. BUT! The weight of those heavy combats can feel like they're wearing you down. That feeling of wanting to 'just put on other shoes for a change' can get so real during the cold months.
As a nice in-between compromise, fluffy/shearling sandals have been massively trending recently! Especially those pairs from Fabrizio Vitti!! They're lightweight, warm (you can double up with socks), and their softness is like walking on clouds! Depending on how you wear them, soft sandals can look sophisticated too! We're not fully in the sandal season yet, but these make the perfect balance between winter and spring!

Skirt Overlay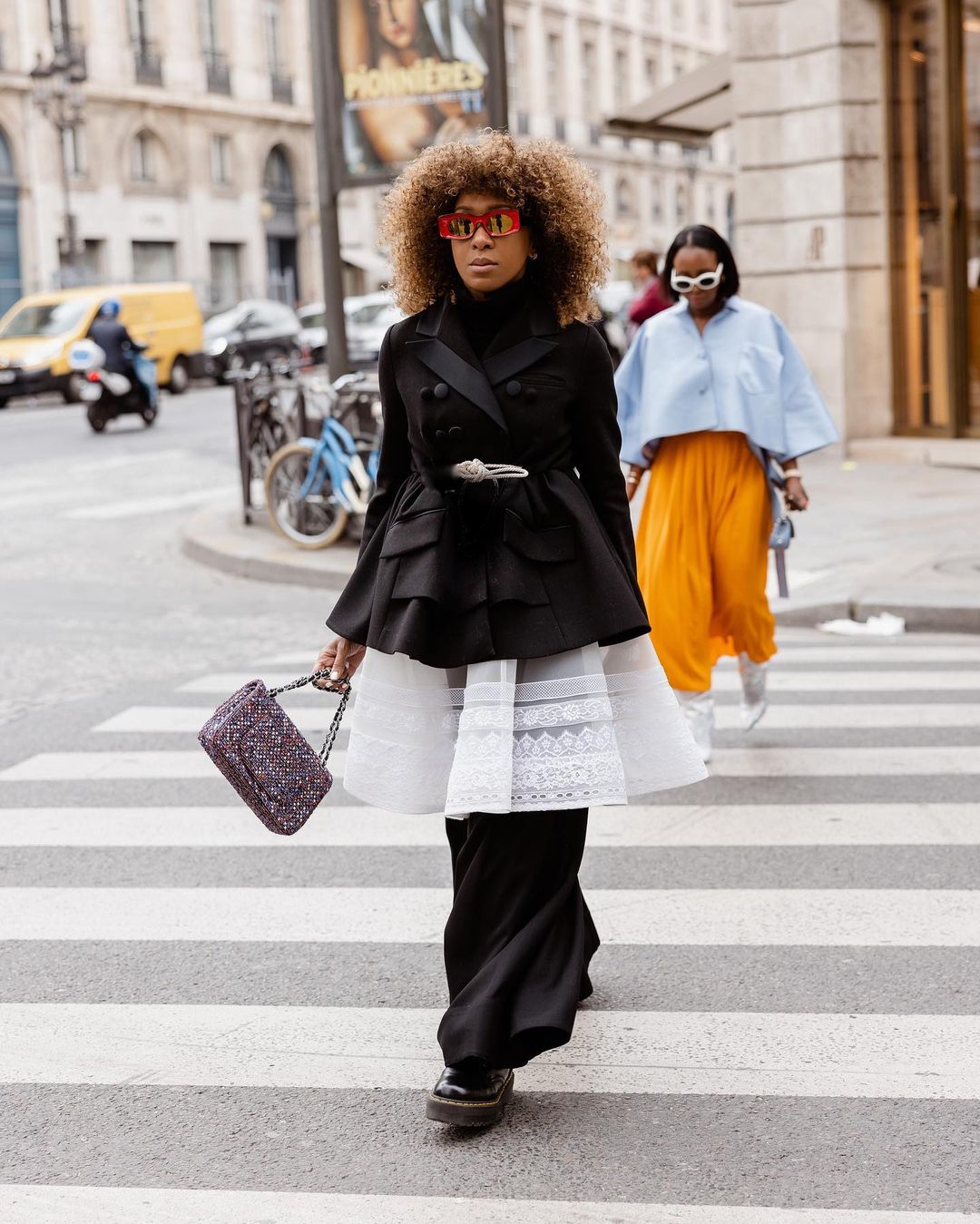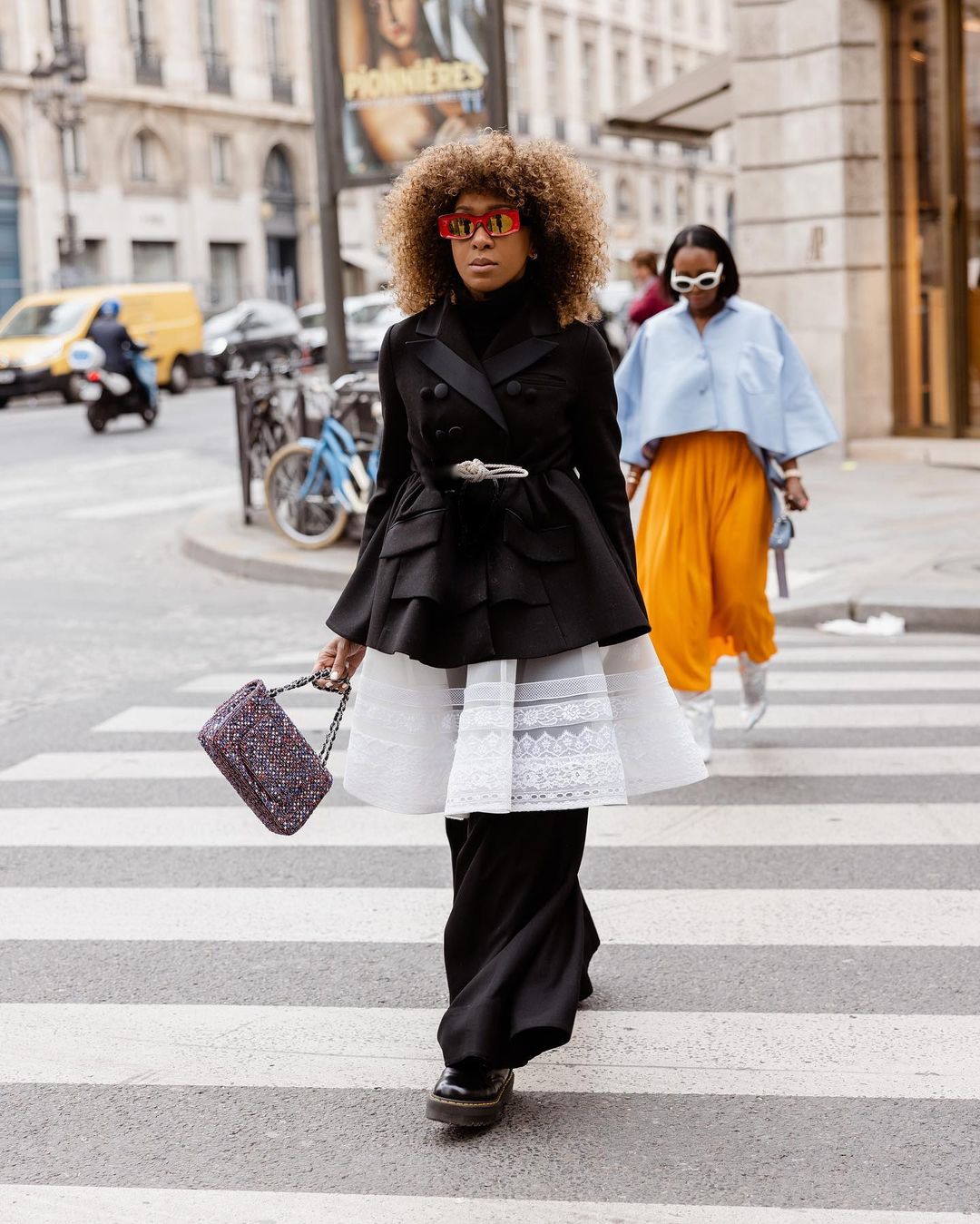 What to do when you want to dive into spring with a skirt but it's still too cold? Layer it!! You can see how I styled and layered a liner skirt on TikTok. The popular noughties style has been given a 2022 updated tip – it's all about the pleated skirts! Pleated skirts and kilts are anticipated to be a spring/summer favourite. AND, they make the ideal skirt style for layering under trousers and jeans.
If you're not afraid of experimentation, this combination can really elevate your in-between season look! Key tip: kilts can bring out the punk or grunge feel, while organza or asymmetric hems can draw out the elegance. There's more than what meets the eye! The best part – it keeps you warm too!