Winter 2021 was all about the combat boots! Our hard-duty obsession gave rose to this newest trend – a favourite of the season: Utility. It's an ideal trend not just because of the understated-cool of the utility aesthetic, but also because it really taps into the zeitgeist. There's an undeniable feeling of anxiousness. It's a 'post-pandemic world' and conflict is at the forefront of the news. If we add all those things, there's a real reason why the utility trend is gaining momentum. If you're a lover of the practical, military-aesthetic, or even the streetstyle 'baddie' (that had existed in the community for years!!), utility wear might just be your calling. Buckle up!
Cargo Pants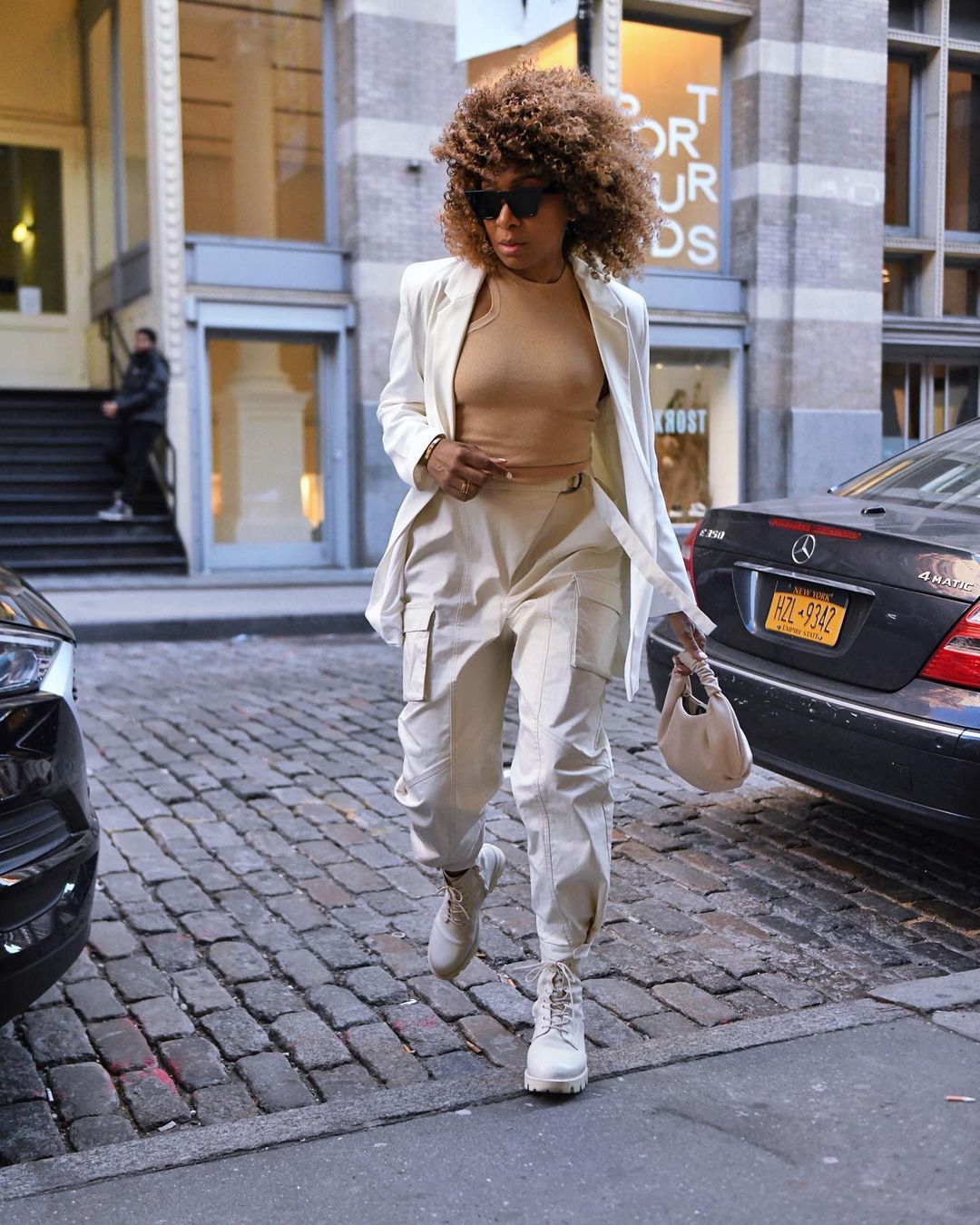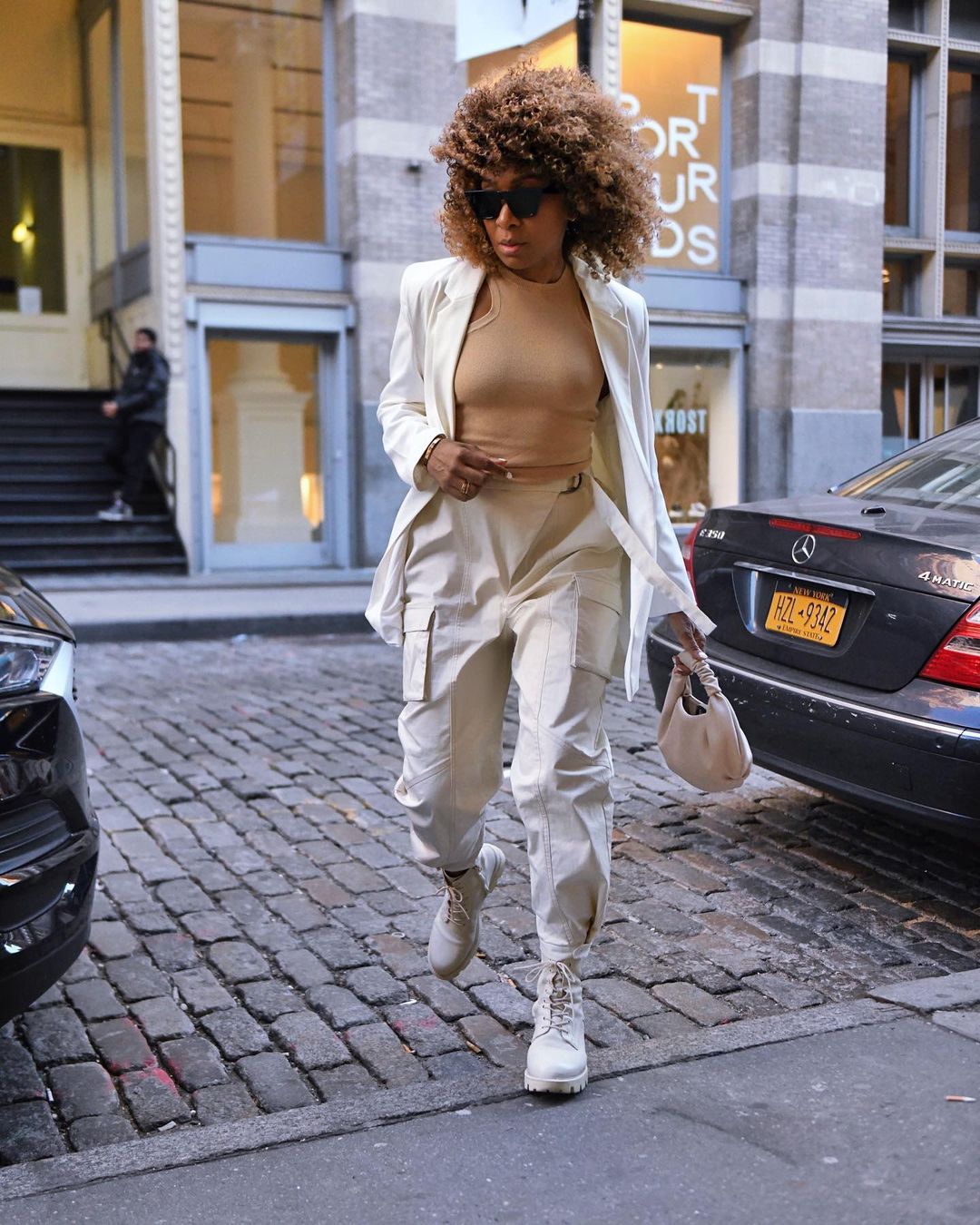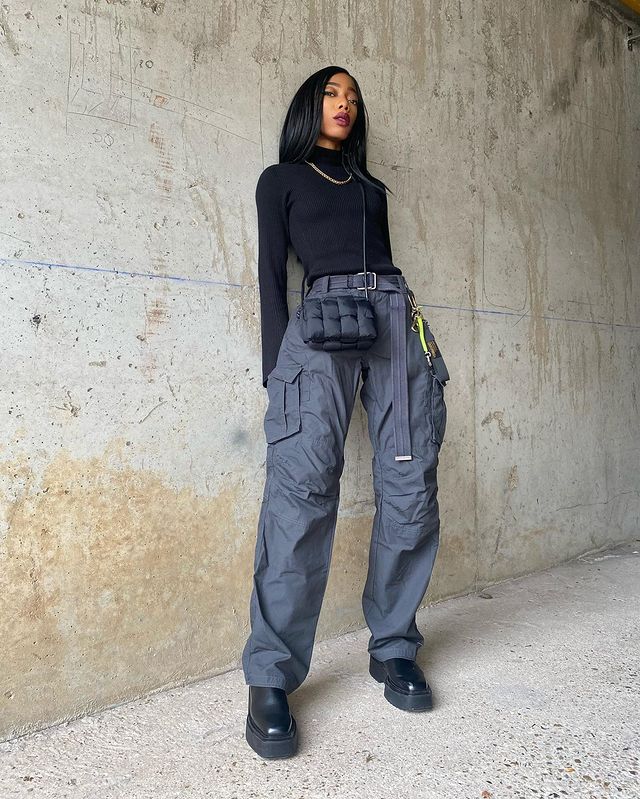 Cargo pants. A wardrobe MVP and all time favourite item of mine. Those of you that were following my Amazon Drops will know cargo pants were a must-have item in my collection.
The cool pockets and utilitarian design aesthetic aside, cargo pants are my essential because how versatile they are!! Wear them under dresses to balance the feminine codes, or raise the understated impact with a blazer. (Here's a reel I did for IG of all the way's I've styled cargo pants!) Luckily for you, designers agree and we have one of the best selections of cargo pants to choose from this year!
Say hello to your newest wardrobe essential. Thank me later!!

Utility Vest
Utility vests. They're a great layering piece, and it keeps you warm!! A great addition to the list of style ideas if you're sick of winter, but it's still cold.
Vests are a bolder utility-style item than a cargo, making it ideal as a statement piece while still being casual. Wear it by layering under t-shirts. And, don't forget to play with colour! Mix the style with the dopamine dressing trends to personalise your outfit!
Have a lookout for the vest-hybrids as well like this one from Dion Lee. I'm pretty sure we'll be seeing people wear this vest as a top during the hotter months!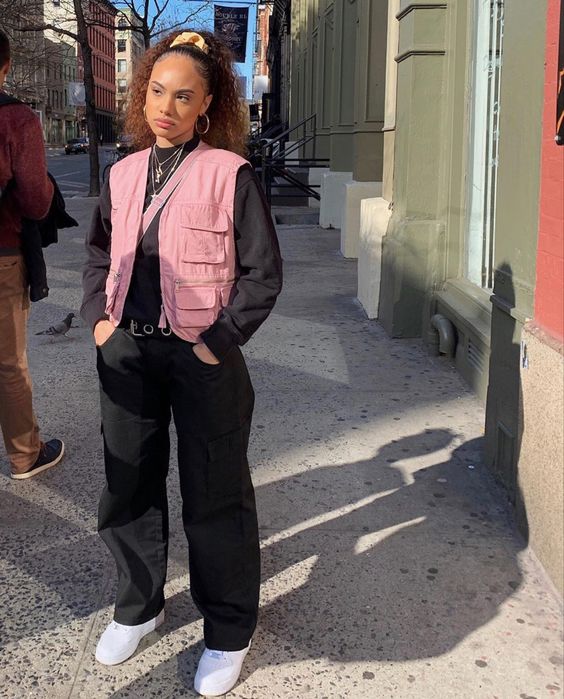 Utility Details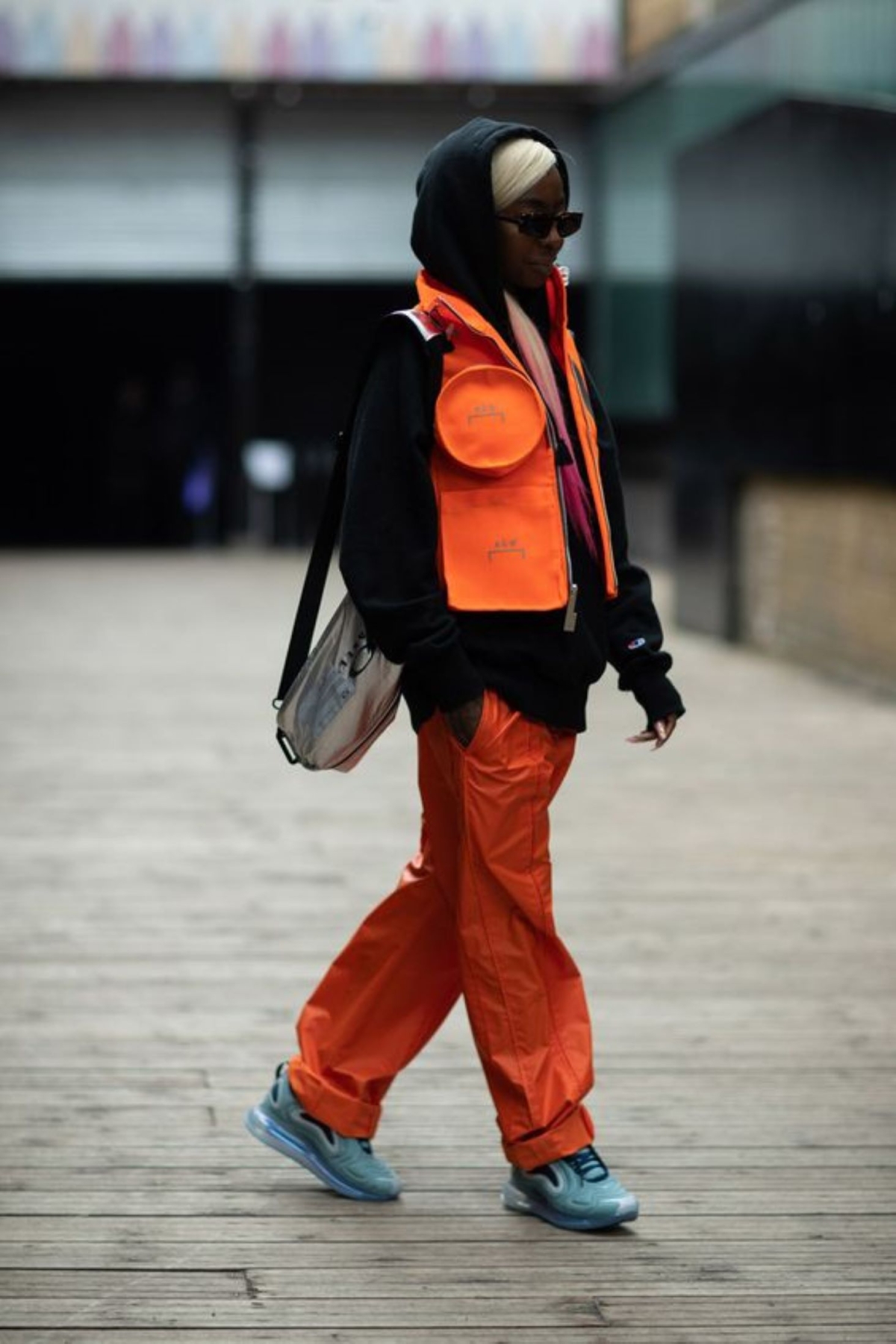 "Robust, bold, under-stated cool. Put on your utility style armour. "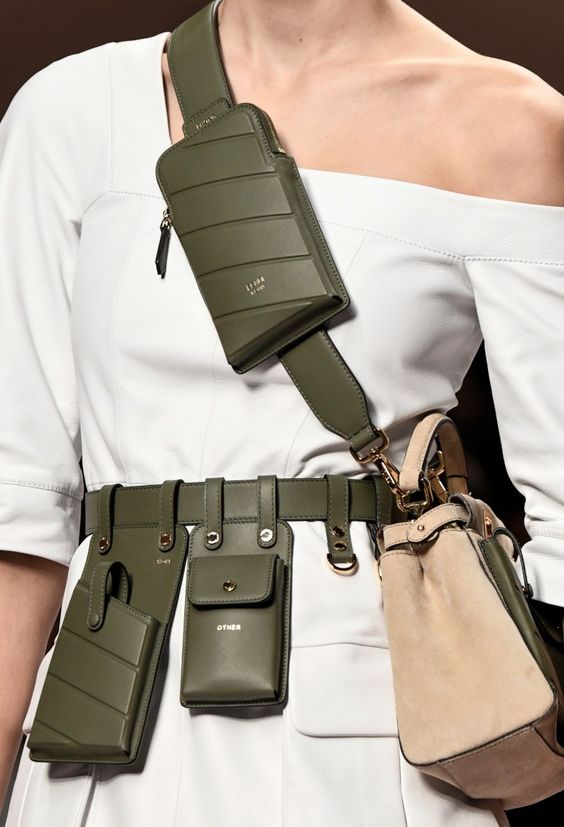 The utility trend doesn't just revolve around the military aesthetic – it originally started with workwear. Recently, in our 'post-pandemic' season, outdoor activities and sports is gaining huge traction.
Designers have caught onto this and developed their own take on fisherman jackets (pun intended!) and hiking coats. They make the ideal transitional season item with their lightweight qualities. Belts have also been reimagined on the catwalk by designers such as Matthew Williams (of Alyx and Givenchy), with the 'rollercoaster' belt.
I also will have to put combat boots on the list. The range is not dying at any moment (like this AMAZING ones by Off White). Have you tried the utility trend?